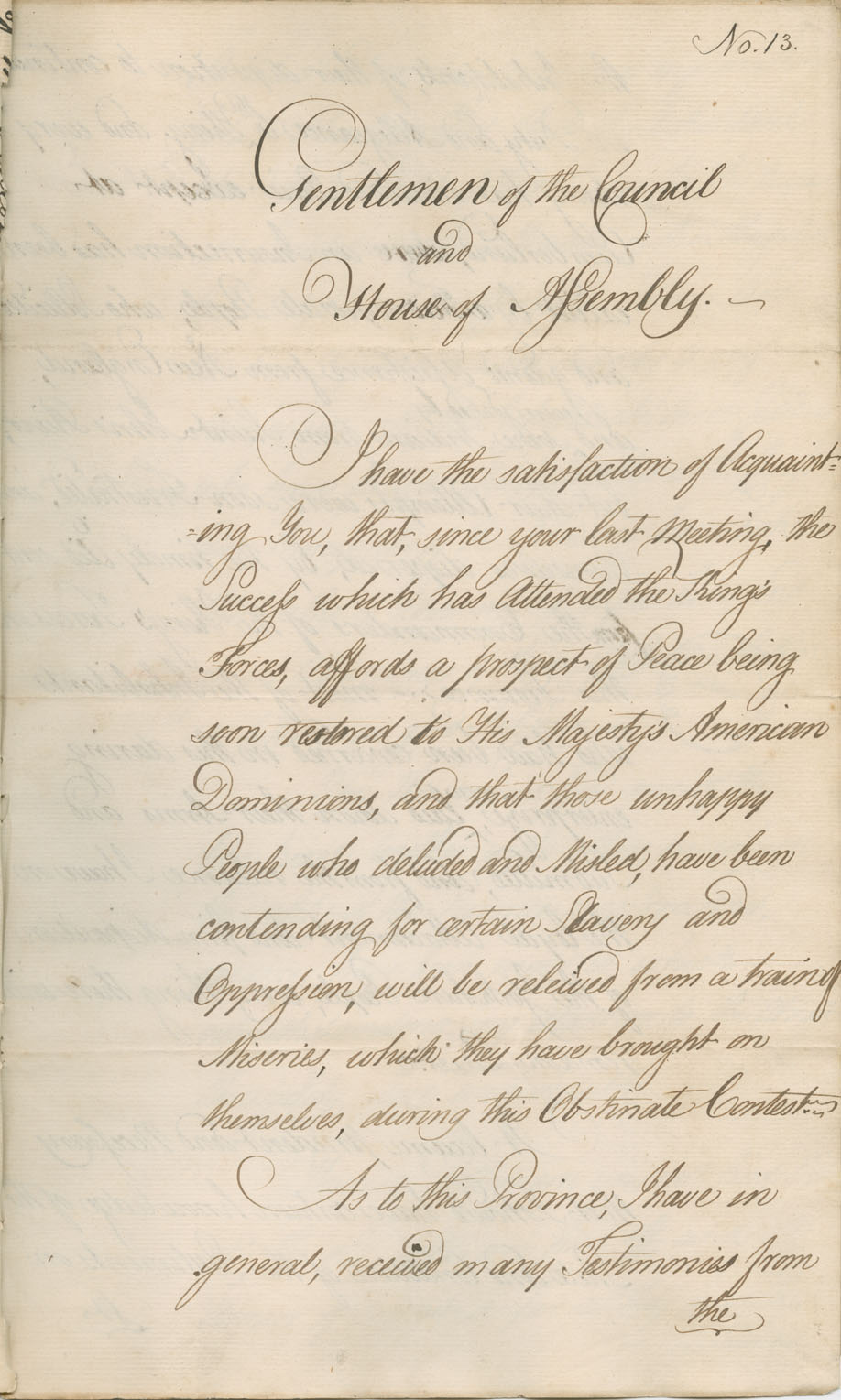 Nova Scotia Archives
Voices of the People
Nova Scotia House of Assembly Petitions and Correspondence
6 June 1777
Lieutenant Governor's speech on opening the General Assembly. Success of the King's arms indicates an early restoration of peace. Rising in Cumberland has subsided. Debt of the province has increased.
Reference: Commissioner of Public Records Nova Scotia Archives RG 1 volume 301 number 13
Nova Scotia Archives — https://archives.novascotia.ca/assembly/archives/
Crown copyright © 2021, Province of Nova Scotia.