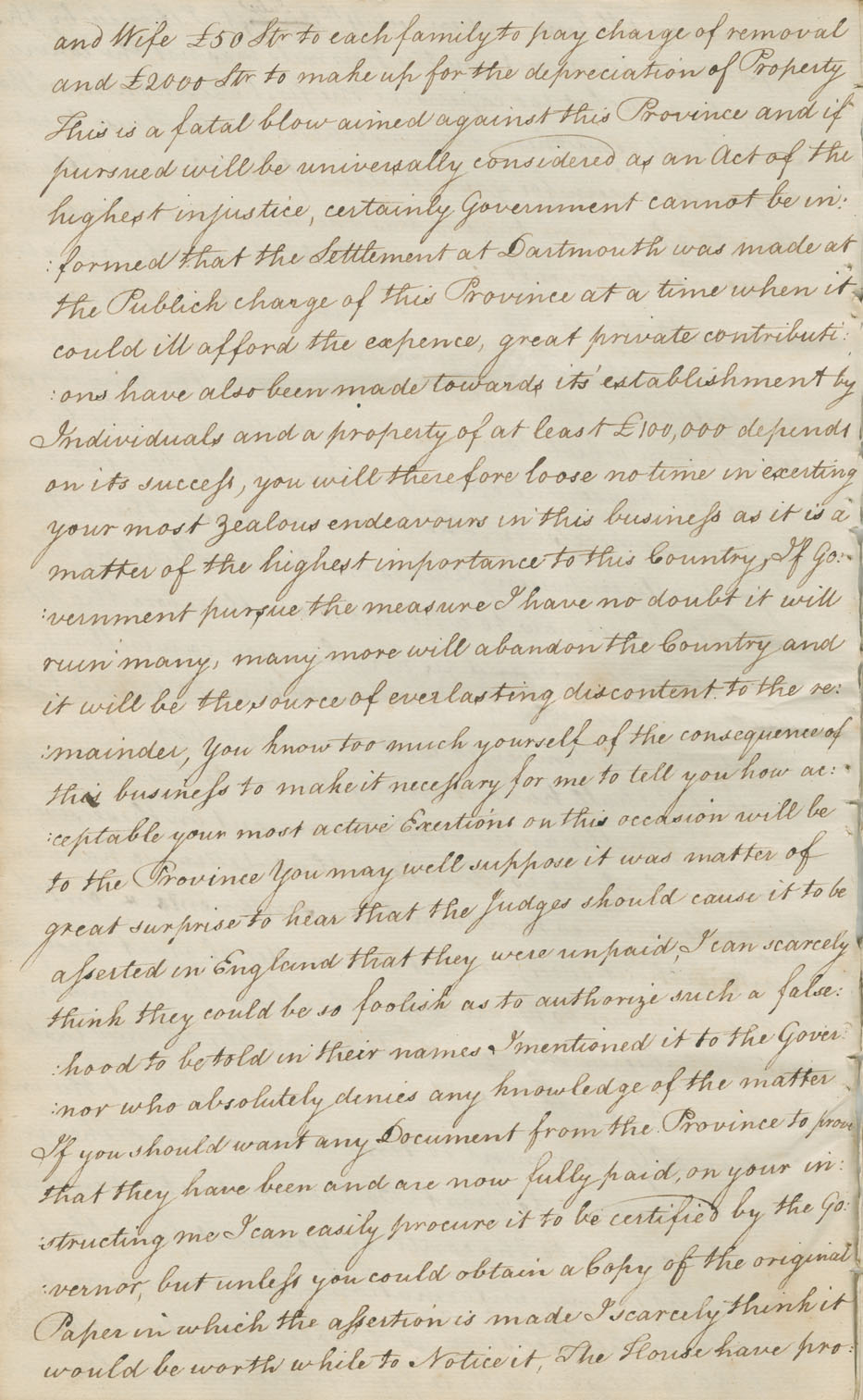 Nova Scotia Archives
Voices of the People
Nova Scotia House of Assembly Petitions and Correspondence
16 August 1791
Copy of a letter from the Speaker to Col. Lawrence. In receipt of letters of tenth March and fourth April, which have been laid before the House. House recommends general objects to Lawrence's attention; a free port at Halifax becomes more necessary with the increasing American duties. Answer of Gov't to subject contained in previous letter to Cumberland would be welcome. Speaker's suspicions that Gov't might remove whale-fishers were well-founded; conditions of removal offered by Gov' to whalers through Parr. "This is a fatal blow aimed against this province and if pursued will be universally considered as an act of highest injustice". £100,000 property depends on the success of this fishery. Lawrence's best endeavours are solicited. Appropriation of £200 to payment of judges' prosecution. He hopes that Assembly's new system of economy will restore the credit of the province.
Reference: Commissioner of Public Records Nova Scotia Archives RG 1 volume 302 number 20c
Nova Scotia Archives — https://archives.novascotia.ca/assembly/archives/
Crown copyright © 2022, Province of Nova Scotia.