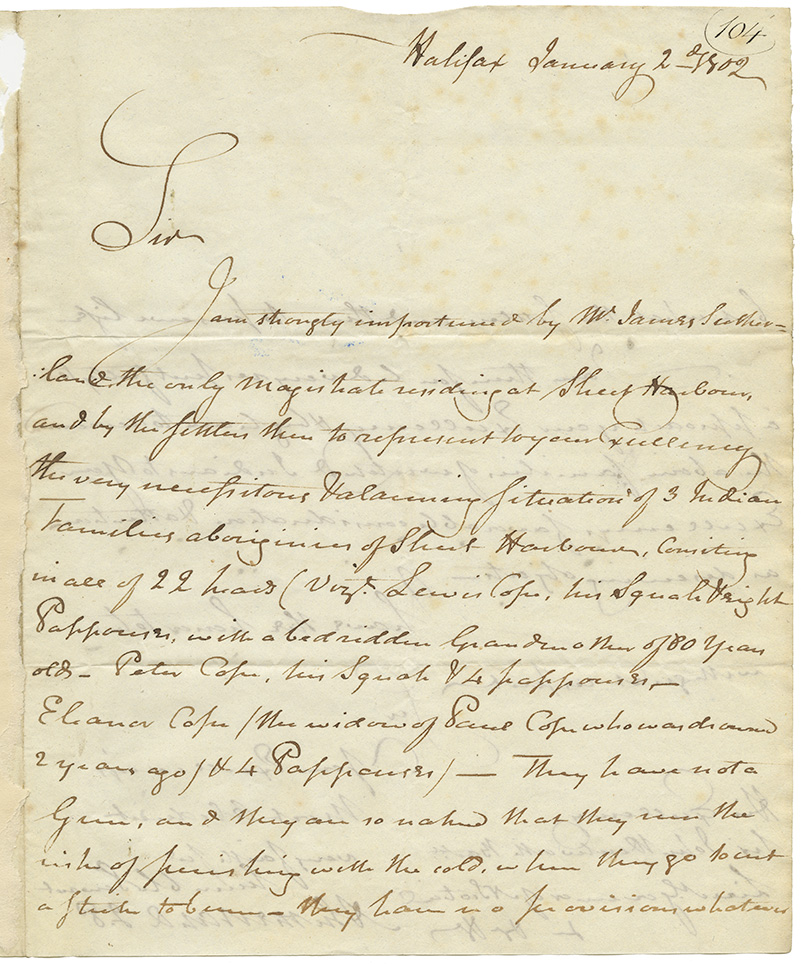 Nova Scotia Archives
Mi'kmaq Holdings Resource Guide
Letter from Abe Merchand [?] to John Wentworth reporting that the local magistrate and settlers at Sheet Harbour want to make him aware of the situations of three Mi'kmaq families (i.e. the families of Lewis Cope, Eleanor Cope, and Peter Cope.) Urge relief. Includes letter from wentworth to James Brenton and Commissioners that the plea for relief be heard and action be taken.
note: transcription publicly contributed - please contact us with comments, errors or omisions
(104
Halifax January 2d 1802

Sir
I am strongly importuned by [?W. or Mr] James Sutherland the only magistrate residing at Sheet Harbour, and by the settlers there to represent to your Excellency the very [necessitous & alarming?] situation of 3 Indian Families aboriginies of Sheet Harbour, consisting in all of 22 [heads?] (vizt. Lewis Cope, his Squah & eight Pappouses, with a bedridden Grandmother of 80 years old - Peter Cope, his Squah & 4 pappouses - Eleanor Cope / the widow of Paul Cope who was drowned 2 years ago/ & 4 pappouses/ - They have not a gun, and many are so naked that they run the risk of perishing with the cold, when they go to cut a stick to burn -- [many?] have no [provisions?] whatever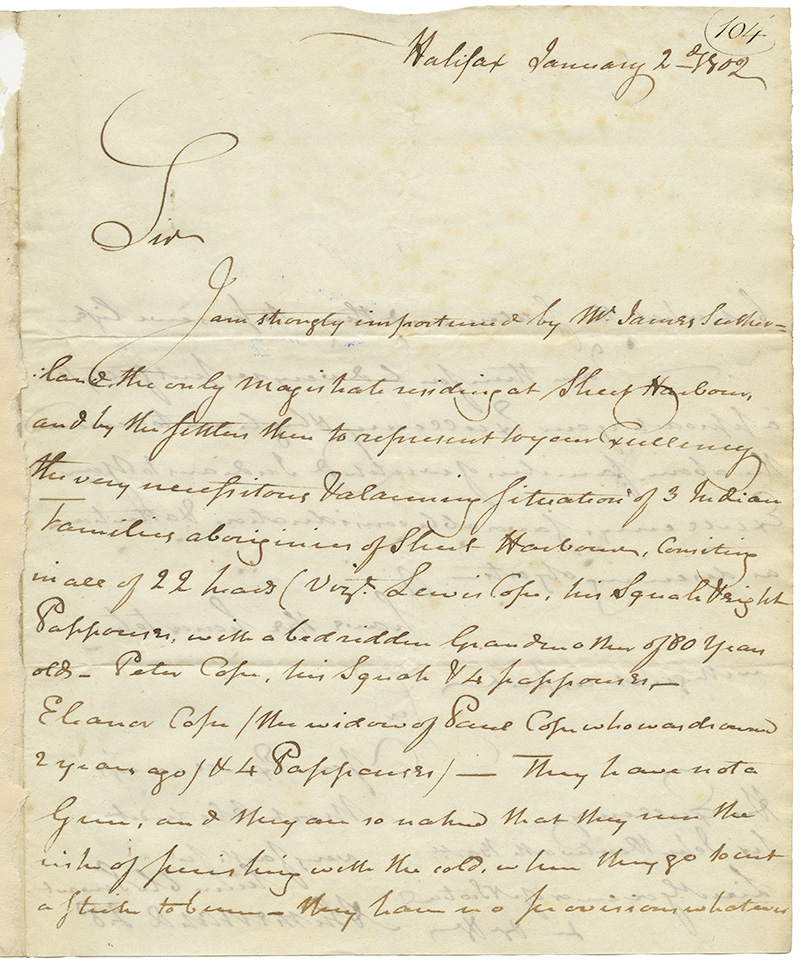 Mentions names of heads of three Mi'kmaw families, numbers of children, and describes their situations.
Date: 1802
Retrieval no.: Commissioner of Public Records — Mi'kmaq and Government Relations series Nova Scotia Archives RG 1 Vol. 430 No. 104-105
Nova Scotia Archives — https://archives.novascotia.ca/Mikmaq/archives/
Crown copyright © 2021, Province of Nova Scotia.