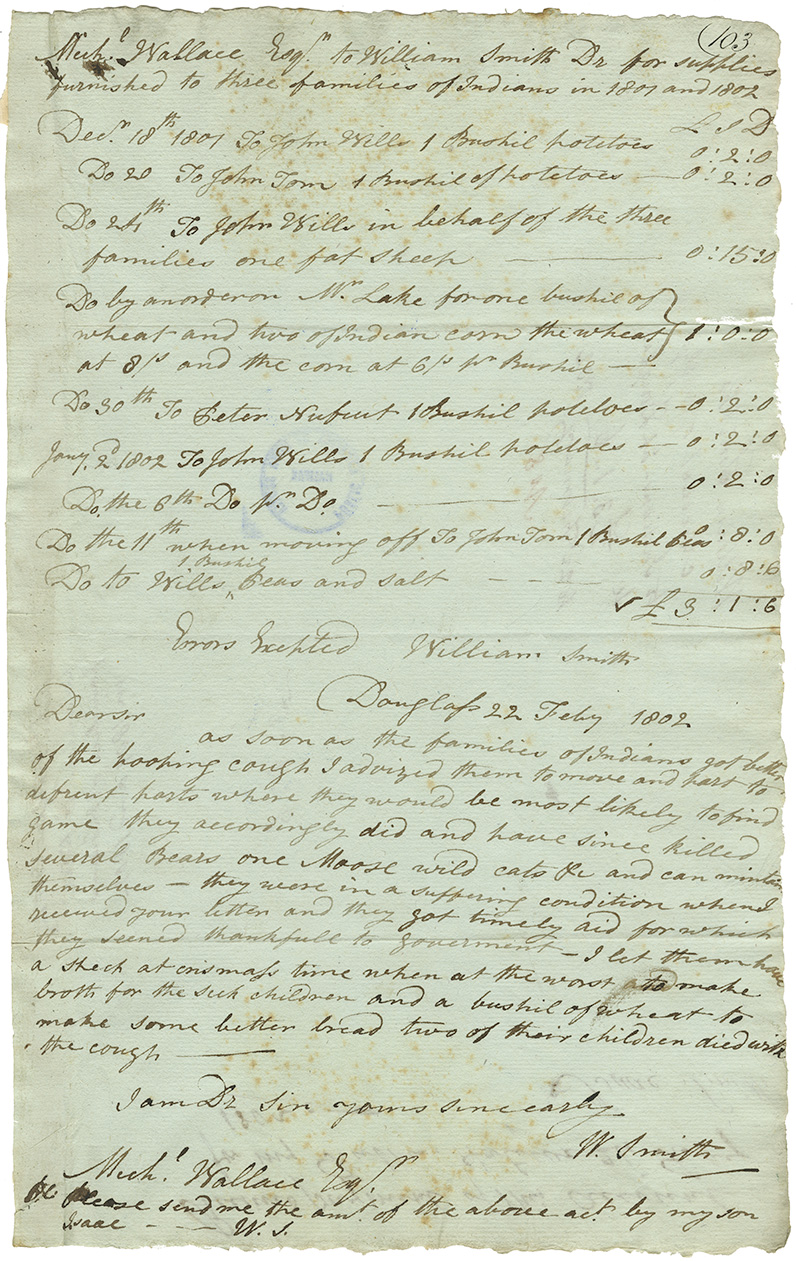 Nova Scotia Archives
Mi'kmaq Holdings Resource Guide
Invoice from William Smith to Michael Wallace for supplies provided for Mi'kmaq relief. Also includes letter from Smith to Wallace noting that once the Mi'kmaq recovered from whooping cough, he advised them where game was located and the Mi'kmaq then had a successful hunt, killing several bears, one moose and wildcats.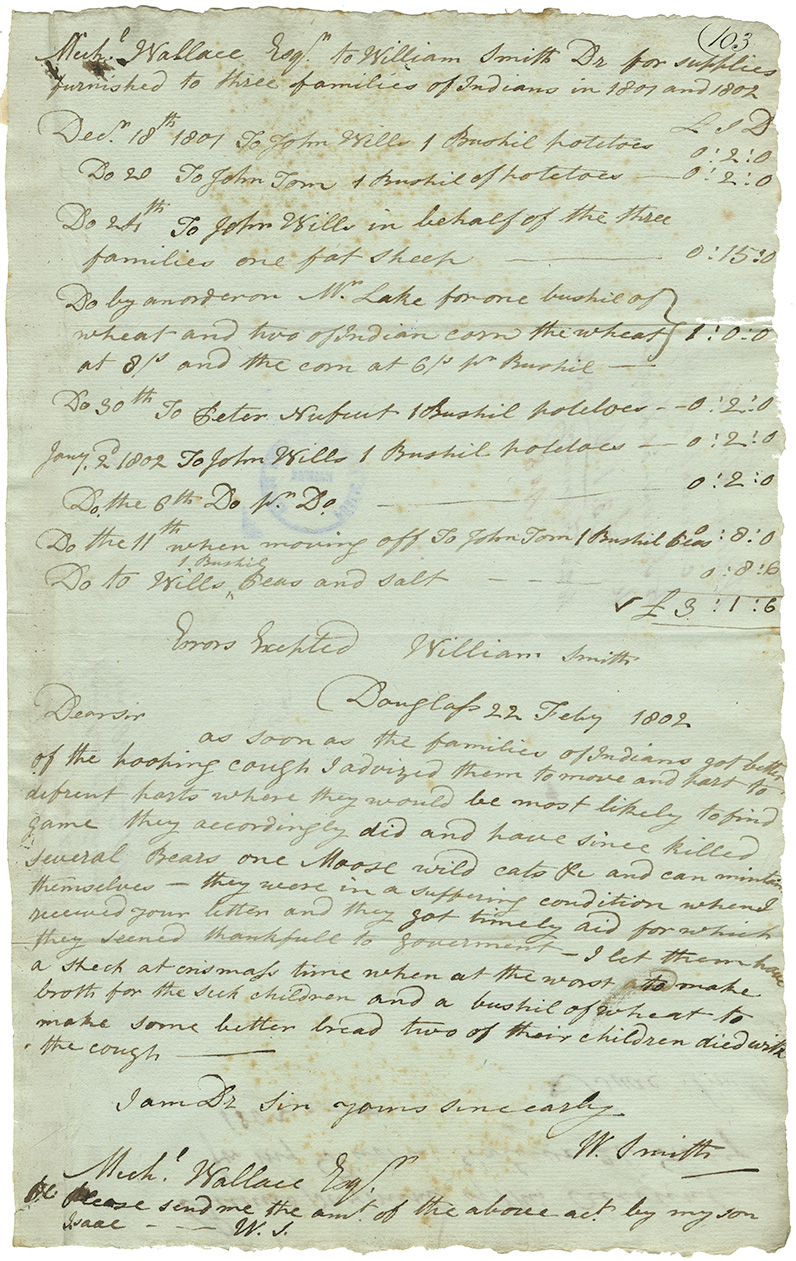 Mentions names of heads of Mi'kmaq families that received relief. Signed at Douglas, which no longer exists as a place name.
Date: 1802
Retrieval no.: Commissioner of Public Records — Mi'kmaq and Government Relations series Nova Scotia Archives RG 1 Vol. 430 No. 103
Nova Scotia Archives — https://archives.novascotia.ca/Mikmaq/archives/
Crown copyright © 2021, Province of Nova Scotia.