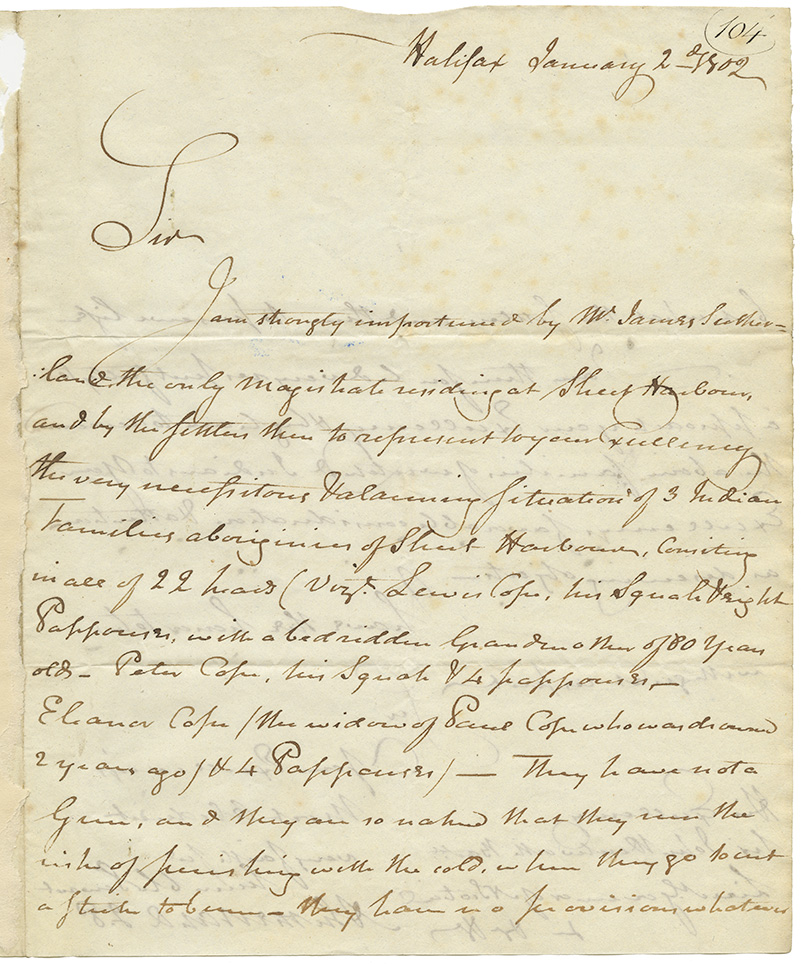 Nova Scotia Archives
Mi'kmaq Holdings Resource Guide
Letter from Abe Merchand [?] to John Wentworth reporting that the local magistrate and settlers at Sheet Harbour want to make him aware of the situations of three Mi'kmaq families (i.e. the families of Lewis Cope, Eleanor Cope, and Peter Cope.) Urge relief. Includes letter from wentworth to James Brenton and Commissioners that the plea for relief be heard and action be taken.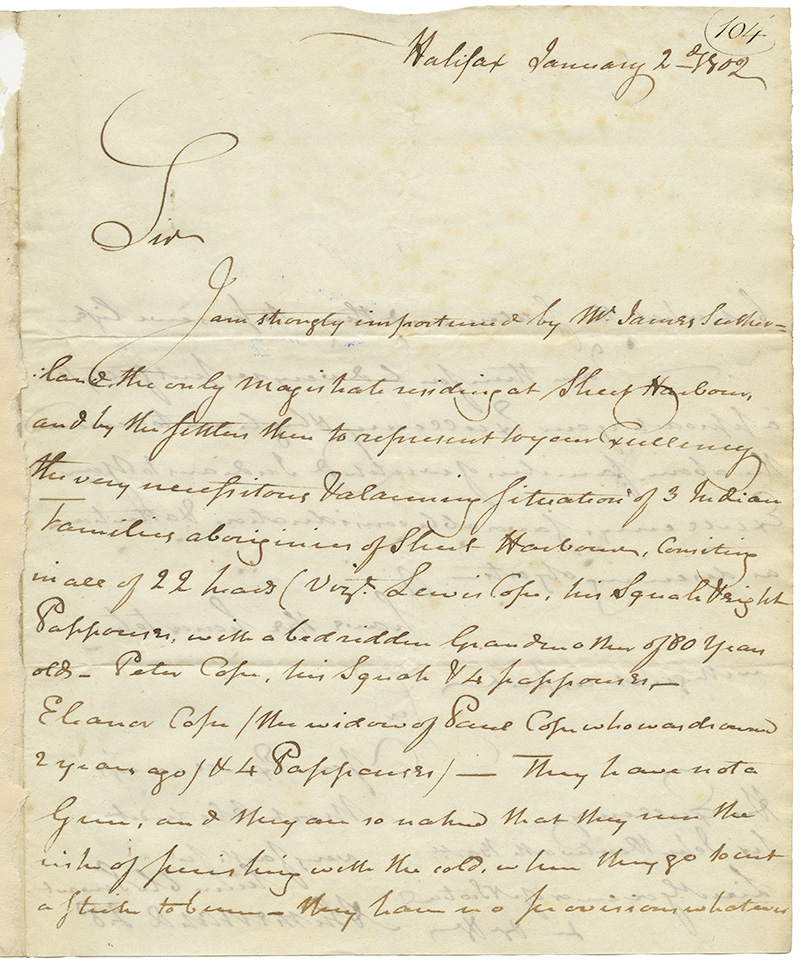 Mentions names of heads of three Mi'kmaw families, numbers of children, and describes their situations.
Date: 1802
Retrieval no.: Commissioner of Public Records — Mi'kmaq and Government Relations series Nova Scotia Archives RG 1 Vol. 430 No. 104-105
Nova Scotia Archives — https://archives.novascotia.ca/Mikmaq/archives/
Crown copyright © 2021, Province of Nova Scotia.