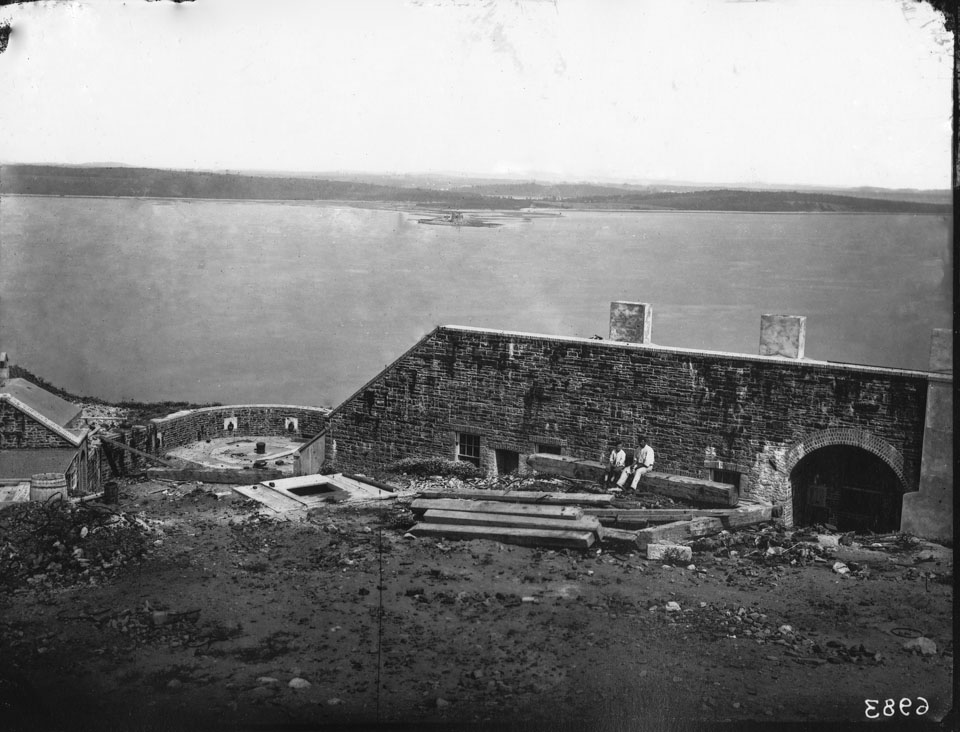 Nova Scotia Archives
The Royal Engineers in Halifax
Piers note: No. 15. York Redoubt: Casemate (ironstone) and adjoining Emplacement for No. 1, 10" R.M.L. Gun (gun not in place), about completed on East side of North section of works; 1870. Looking East-northeast towards Mauger's Beach Lighthouse, from the Tower.
Date.: 1870
Reference: Royal Engineers Nova Scotia Archives number 6983 (Piers 15) / negative N-2029
Nova Scotia Archives — https://archives.novascotia.ca/royalengineers/archives/
Crown copyright © 2023, Province of Nova Scotia.