Nova Scotia Archives
The Royal Engineers in Halifax
Fort Clarence, guard house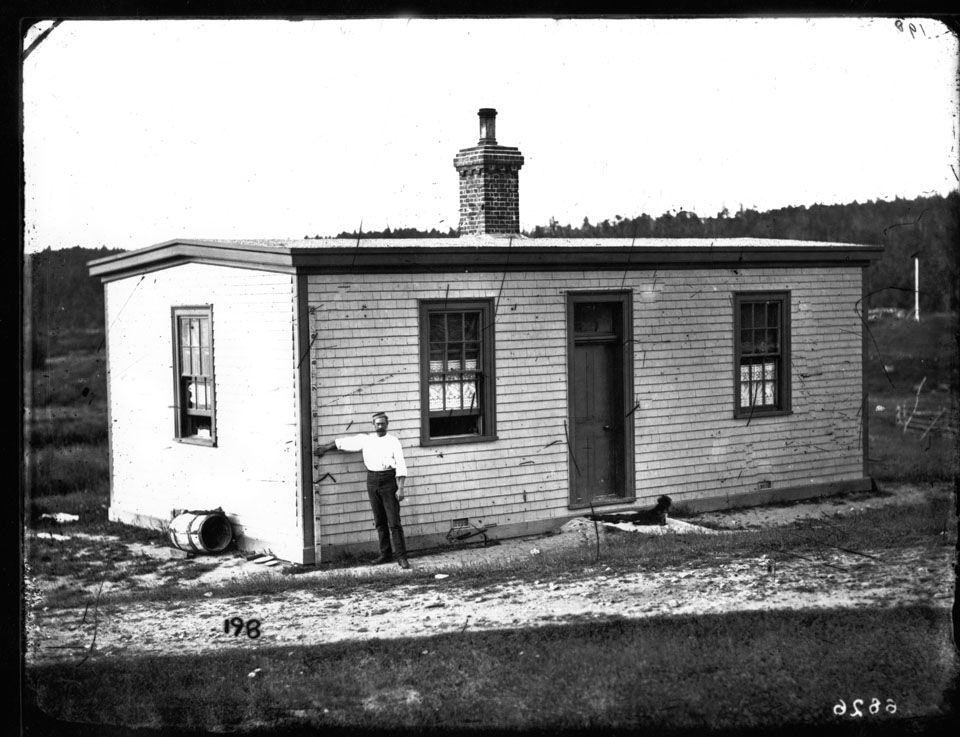 Piers note: No. 198. Fort Clarence: Guard House or place where men in charge got meals; on by-road leading into the Fort (vide Knight, draughtsman, R.C.E. Department). It looks like a caretaker's residence. Small flat-roofed wooden building, modern; probably afterwards burnt down.
Date.: ca. 1877
Reference: Royal Engineers Nova Scotia Archives number 6826 (Piers 198)
Nova Scotia Archives — https://archives.novascotia.ca/royalengineers/archives/
Crown copyright © 2022, Province of Nova Scotia.