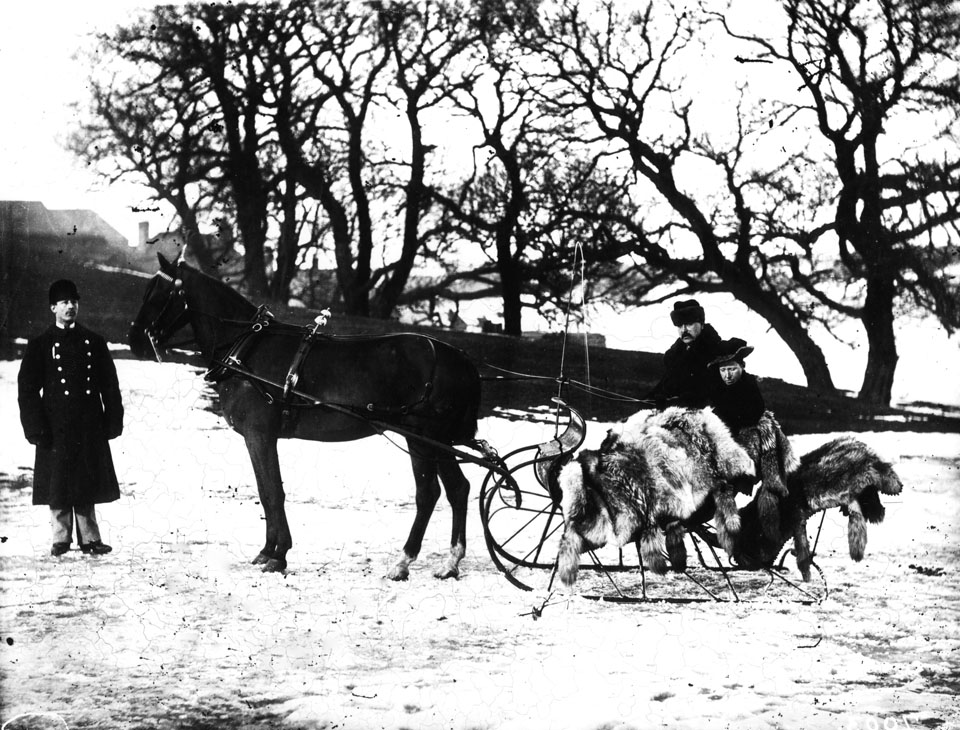 Nova Scotia Archives
The Royal Engineers in Halifax
Horse and Sleigh, Halifax
Piers note: No. 10. Horses, Sleighs and Carriages: Horse, dark coloured and Single-seated Sleigh or Cutter with small "dickey-seat" behind, for groom; with Officer in civilian winter costume (possibly same officer as on No. 6A) and Lady, and Groom in winter livery; willow trees and roofs in distance (as in No. 6A); in Lumber Yard near Grand Battery, looking northward; no doubt in 1870 (if original No. 10 is correct). Harness with 3 saddle-bells.
Date.: 1870
Reference: Royal Engineers Nova Scotia Archives number 7003 (Piers 10) / negative N-2070
Nova Scotia Archives — https://archives.novascotia.ca/royalengineers/archives/
Crown copyright © 2023, Province of Nova Scotia.