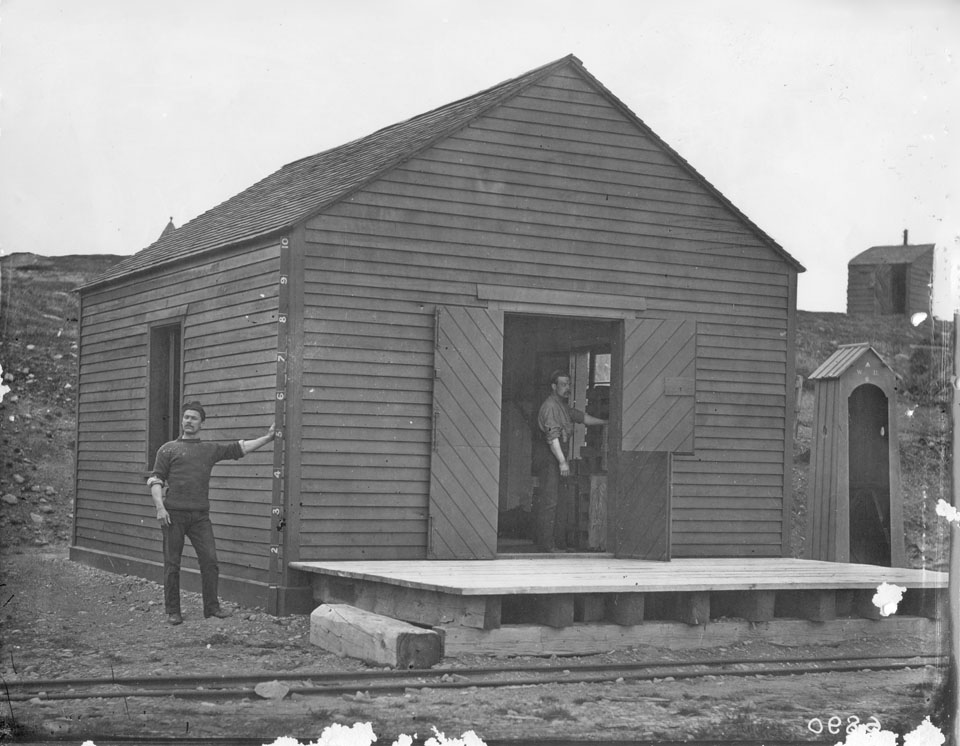 Nova Scotia Archives
The Royal Engineers in Halifax
Fort Charlotte, George's Island
Piers note: No. 158. George's Island and Fort Charlotte: Loading Shed, new, for loading submarine mines, with tram track in front; on northern side of Island, near wharf; 1877. Shows a typical Sentry-box of the period. Looking southward.
Date.: 1877
Reference: Royal Engineers Nova Scotia Archives number 6890 (Piers 158)
Nova Scotia Archives — https://archives.novascotia.ca/royalengineers/archives/
Crown copyright © 2022, Province of Nova Scotia.