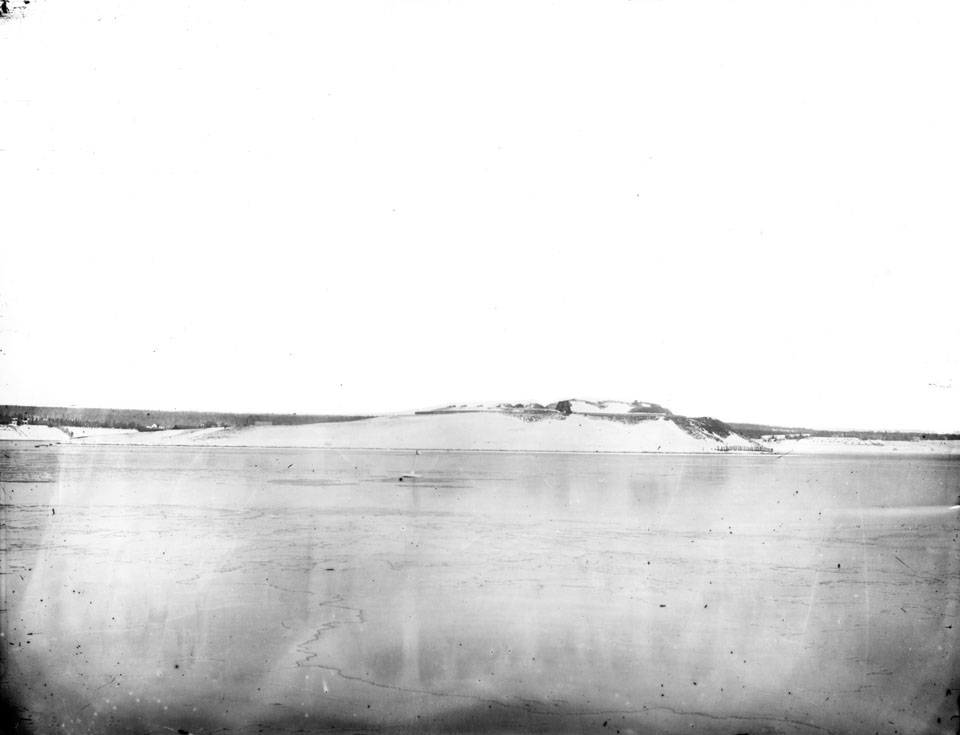 Nova Scotia Archives
The Royal Engineers in Halifax
Fort Charlotte, George's Island
Piers note: No. 120. George's Island and Fort Charlotte: Western Side, showing old S.B. guns on semi-circular North Battery; Fort Clarence, Dartmouth, in right distance; 1874. Looking East-northeast from H.M. Lumber Yard. Martello Tower cannot be detected in this photo. The Lighthouse had not then been erected.
Date.: 1874
Reference: Royal Engineers Nova Scotia Archives number 6888 (Piers 120)
Nova Scotia Archives — https://archives.novascotia.ca/royalengineers/archives/
Crown copyright © 2022, Province of Nova Scotia.