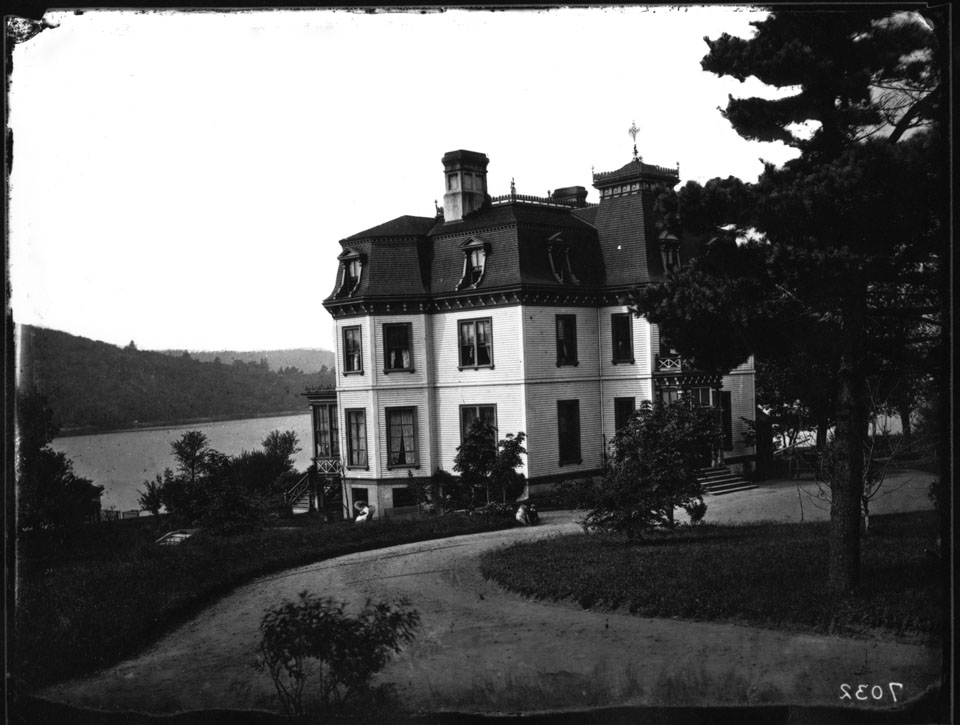 Nova Scotia Archives
The Royal Engineers in Halifax
Piers note: No. 76. Residences of Military People, etc.: "Thornvale", residence of Thomas E. Kenny, merchant, on Northwest Arm between Coburg Road and South Street, Halifax, with Northwest Arm in distance, bathhouse at left; about 1872 if No. 76 is a regular consecutive number of series. Looking West-northwest towards Melville Island. A lady and 3 children are shown, and another lady at upstairs window. Kenny built this large house on site of one which had been built by Archbishop Connolly.
Date.: ca. 1872
Reference: Royal Engineers Nova Scotia Archives number 7032 (Piers 76) / negative N-1449
Nova Scotia Archives — https://archives.novascotia.ca/royalengineers/archives/
Crown copyright © 2023, Province of Nova Scotia.