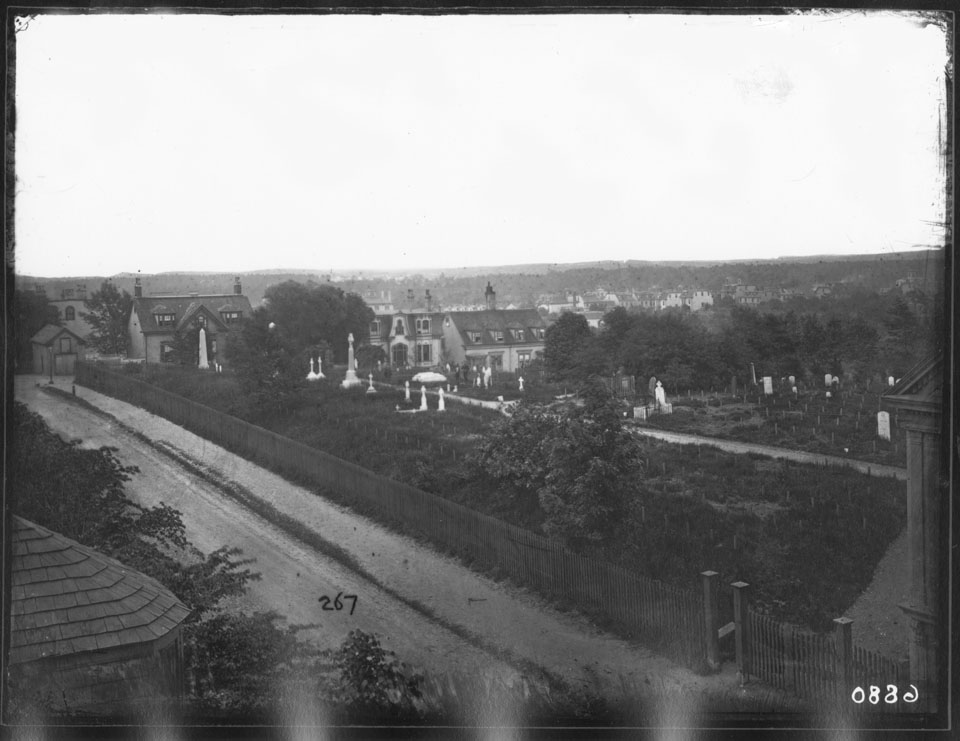 Nova Scotia Archives
The Royal Engineers in Halifax
Fort Massey Cemetery, Halifax
Piers note: No. 267. Fort Massey Cemetery: Fence on Queen Street; showing Sir J. Harvey's monument, Morris Street School, Queen Street Engine House. Looking Northwest from corner of Queen and South Streets.
Date.: ca. 1880
Reference: Royal Engineers Nova Scotia Archives number 6880 (Piers 267) / negative N-1467, N-10145
Nova Scotia Archives — https://archives.novascotia.ca/royalengineers/archives/
Crown copyright © 2022, Province of Nova Scotia.