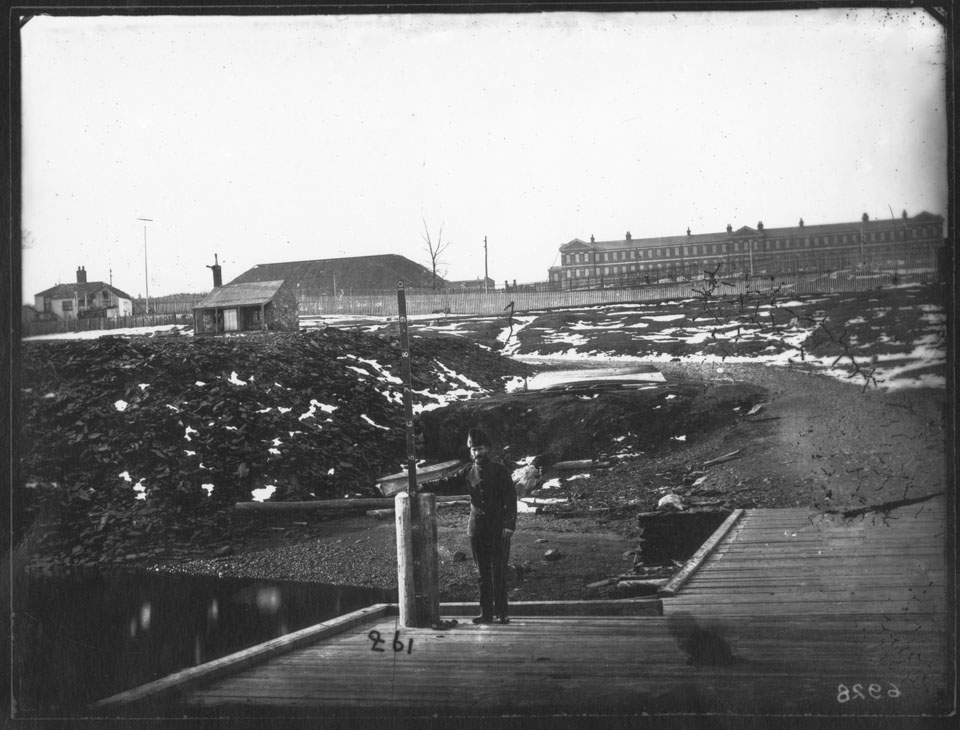 Nova Scotia Archives
The Royal Engineers in Halifax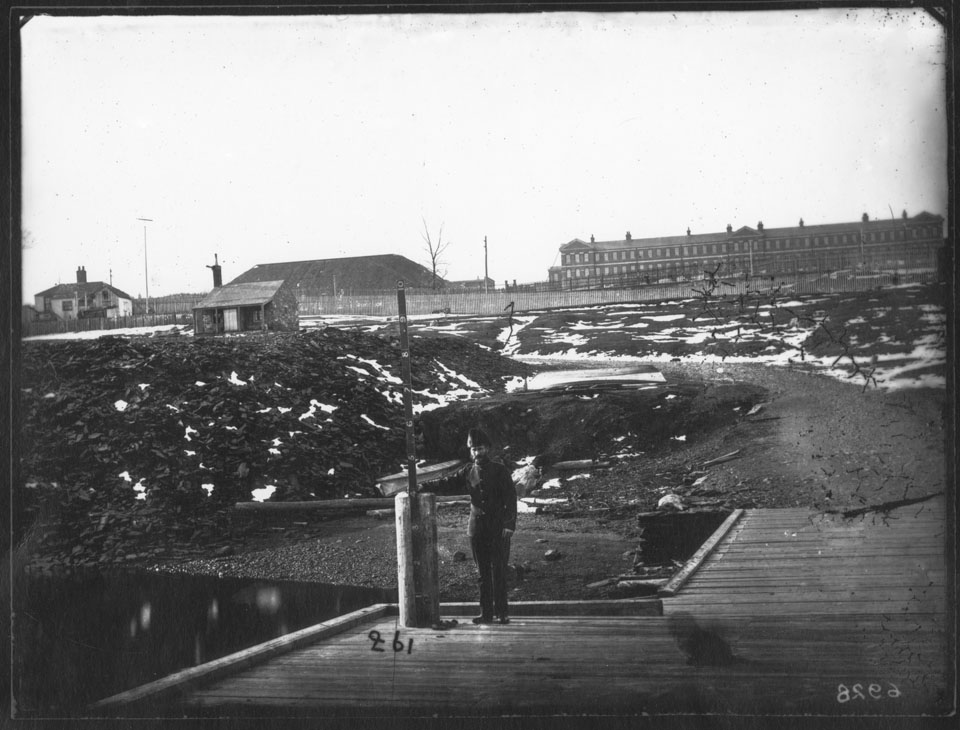 Piers note: No. 261. Naval Magazines, to North of Naval Hospital: Southern end of the Magazines Ground; showing Caretaker's Lodge, of wood, to left; front of Guard House, of stone, old; and Wharf in foreground; pile of slate stone, no doubt from Railway cutting, to left. In background, Wellington Magazine and Officers Quarters, Wellington Barracks. The enclosing fence of the Magazine is just out of picture to right. Taken in early spring of 1879 or 1880, after railway was extended to North Street in 1877. Looking Southwest from end of Wharf. For extension of this view to right, see No. 264.
Date.: 1879 or 80
Reference: Royal Engineers Nova Scotia Archives number 6928 (Piers 261) / negative N-1460, N-4456
Nova Scotia Archives — https://archives.novascotia.ca/royalengineers/archives/
Crown copyright © 2023, Province of Nova Scotia.