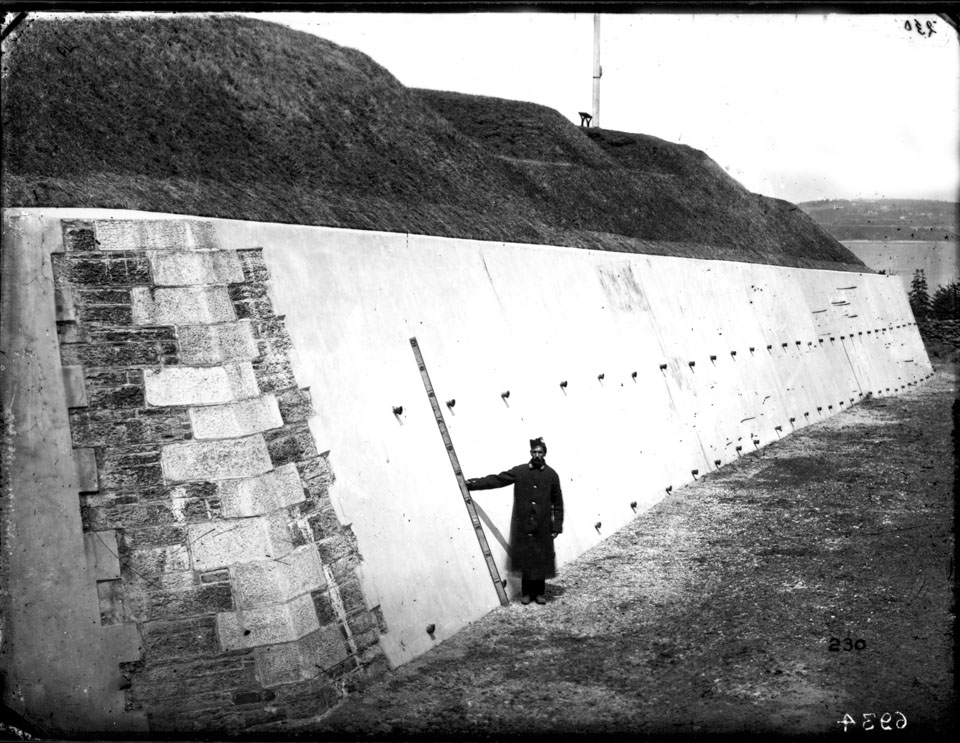 Nova Scotia Archives
The Royal Engineers in Halifax
Piers note: No. 230. Ogilvie, Fort: Escarp and Ditch of the eastern front, with the main salient angle to left; 1879(?). Looking North from crest of glacis. On ramparts are embrasures for three 9-inch R.M.L. Guns; also Flagstaff. George's Island to extreme right distance. Height of escarp about 13 feet. Soldier of 97th Regiment holding rod.
Date.: ca. 1879
Reference: Royal Engineers Nova Scotia Archives number 6934 (Piers 230) / negative N-1487
Nova Scotia Archives — https://archives.novascotia.ca/royalengineers/archives/
Crown copyright © 2022, Province of Nova Scotia.