Nova Scotia Archives
The Royal Engineers in Halifax
Ives Point Battery, McNab's Island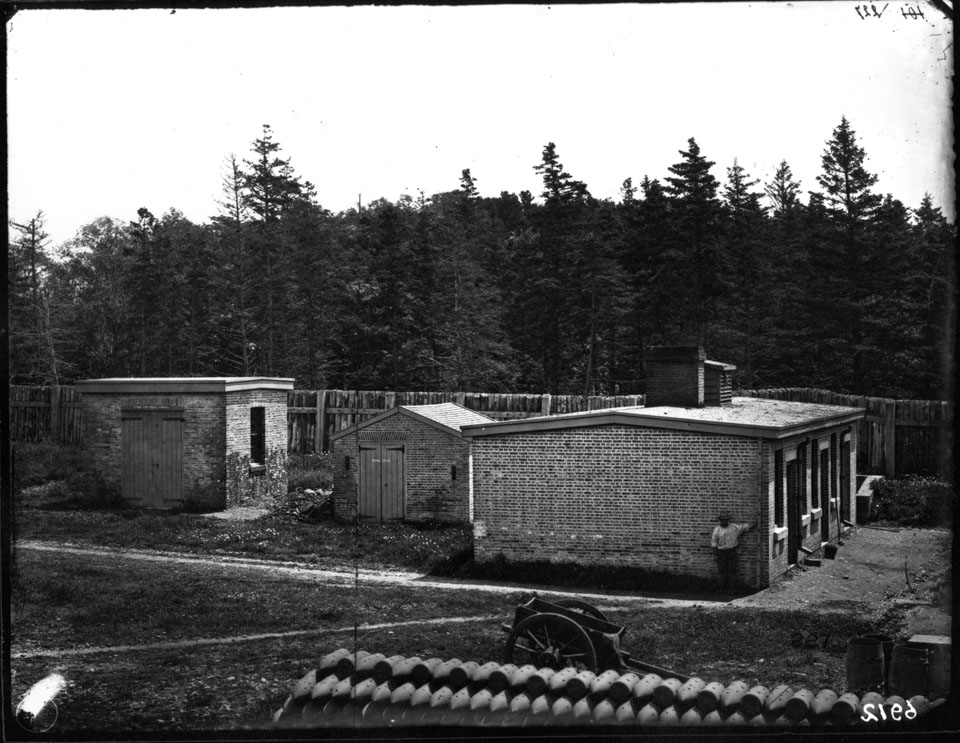 Piers note: No. 227. Ives Point Battery: Cook House (to right), Coal Store, and Store for Field Force (to left), all of brick; with Palisades of gorge in background; near the Barrack Casemates which are just out of picture at right foreground. Looking East-northeast from in front of Casemates. Taken about same time No. 223, as same cart in same position, is shown in each.
Date.: ca. 1876
Reference: Royal Engineers Nova Scotia Archives number 6912 (Piers 227) / negative N-8562
Nova Scotia Archives — https://archives.novascotia.ca/royalengineers/archives/
Crown copyright © 2022, Province of Nova Scotia.