Nova Scotia Archives
Nova Scotia Historical Newspapers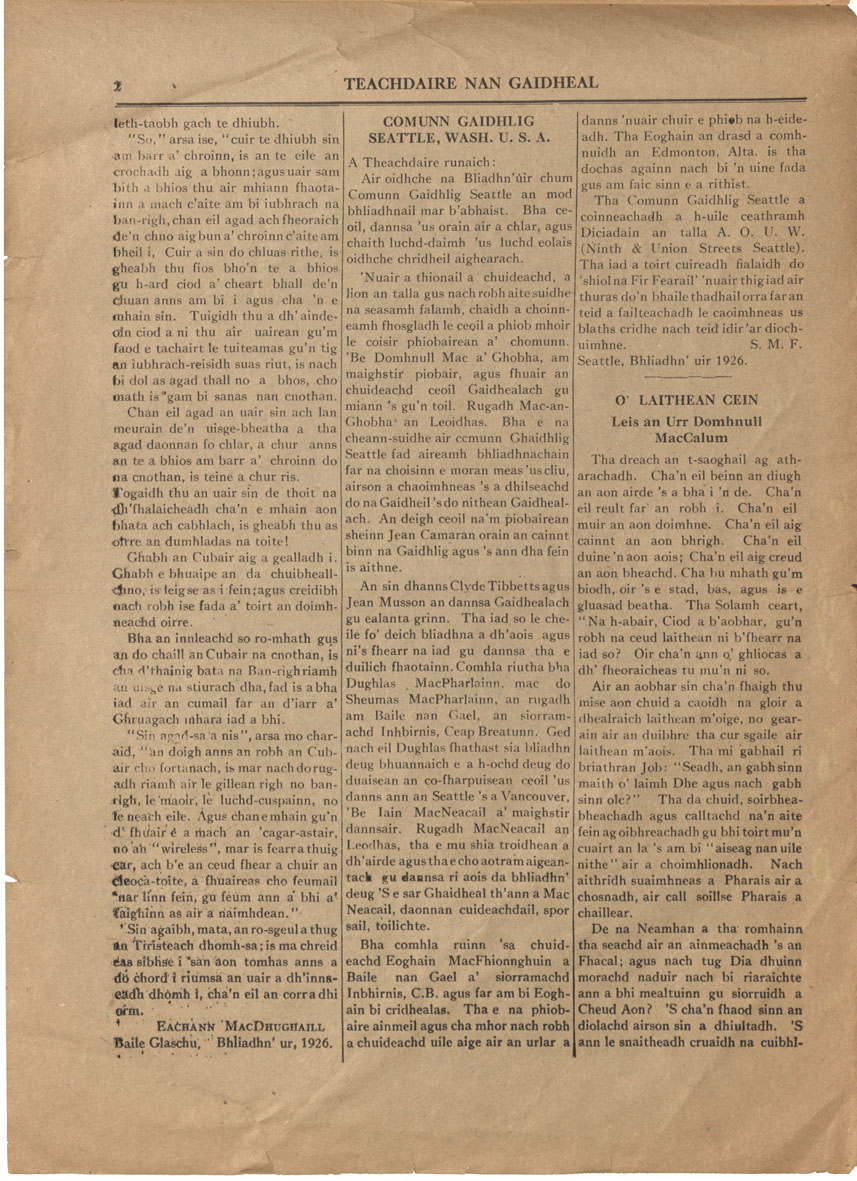 This predominantly Gaelic newspaper was published monthly in Sydney, Cape Breton. It featured Gaelic poetry and stories, with each issue also including a unique feature that demonstrated the publishers' commitment to preserving the Gaelic language — namely a Gaelic lesson, usually consisting of basic vocabulary and some points of grammar. The first such lesson began with a note that there are only eighteen letters in the Gaelic alphabet, and then explained how to pronounce them.
Issues from 1924 to 1929 and 1932 to 1934
Nova Scotia Archives — https://archives.novascotia.ca/newspapers/archives/
Crown copyright © 2022, Province of Nova Scotia.