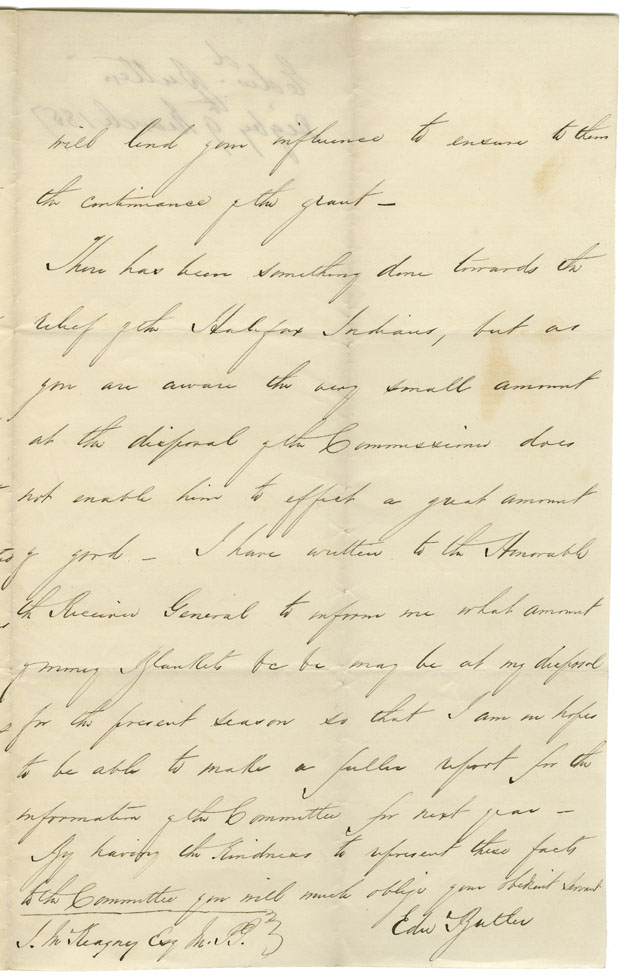 Nova Scotia Archives
Mi'kmaq Holdings Resource Guide
Letter from Edward Butler, newly appointed Commissioner for western district, to J. McKeagney, member of Committee for Indians, outlining financial problems.
Date: 1857
Retrieval no.: Commissioner of Indian Affairs Nova Scotia Archives MG 15 volume 6 number 33
Nova Scotia Archives — https://archives.novascotia.ca/mikmaq/archives/
Crown copyright © 2022, Province of Nova Scotia.