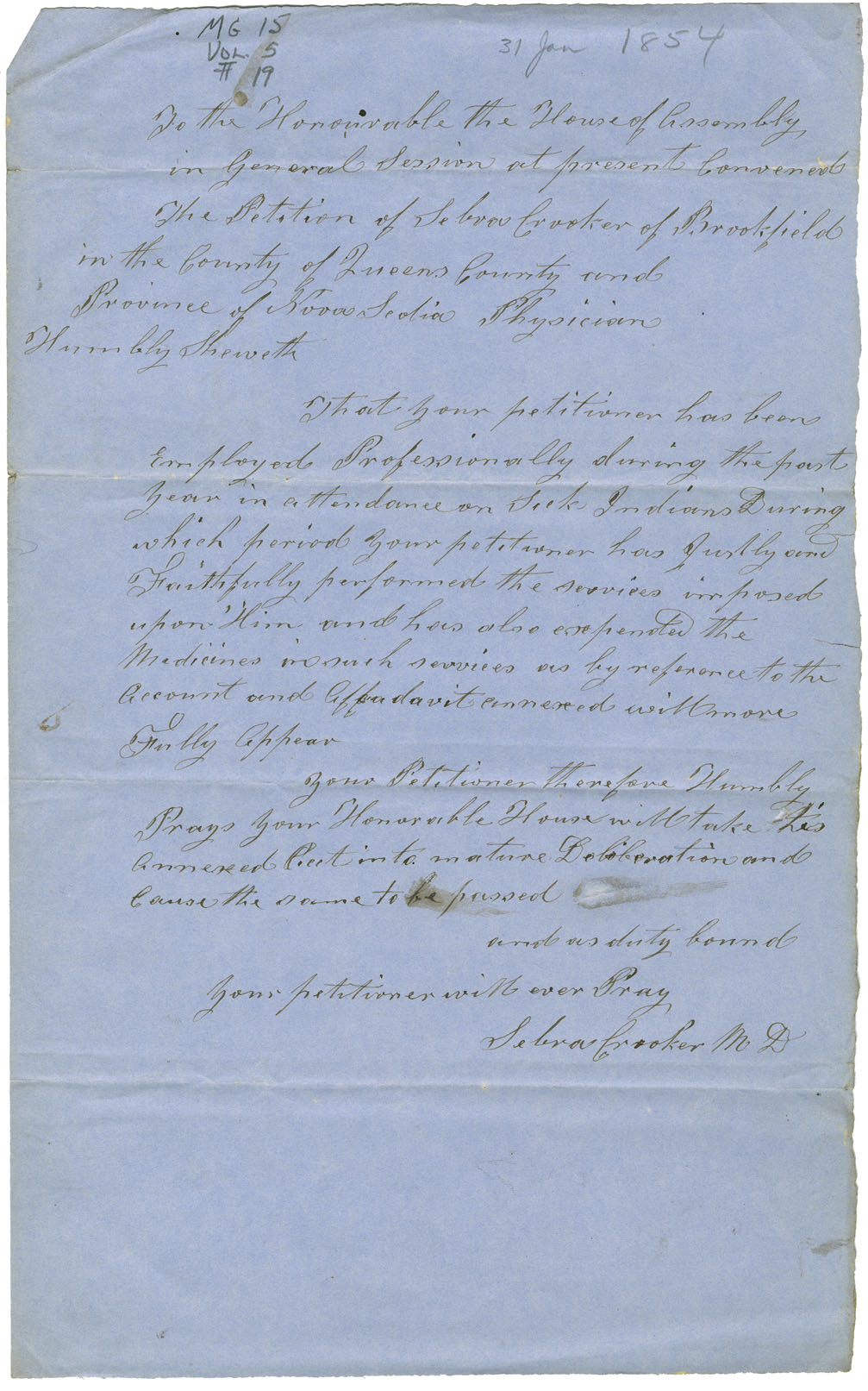 Nova Scotia Archives
Mi'kmaq Holdings Resource Guide
Petition of Dr. Crooker of Brookfield, Queens county, for payments for services to sick Mi'kmaq, with supporting letter from the Overseers of the Poor for the county.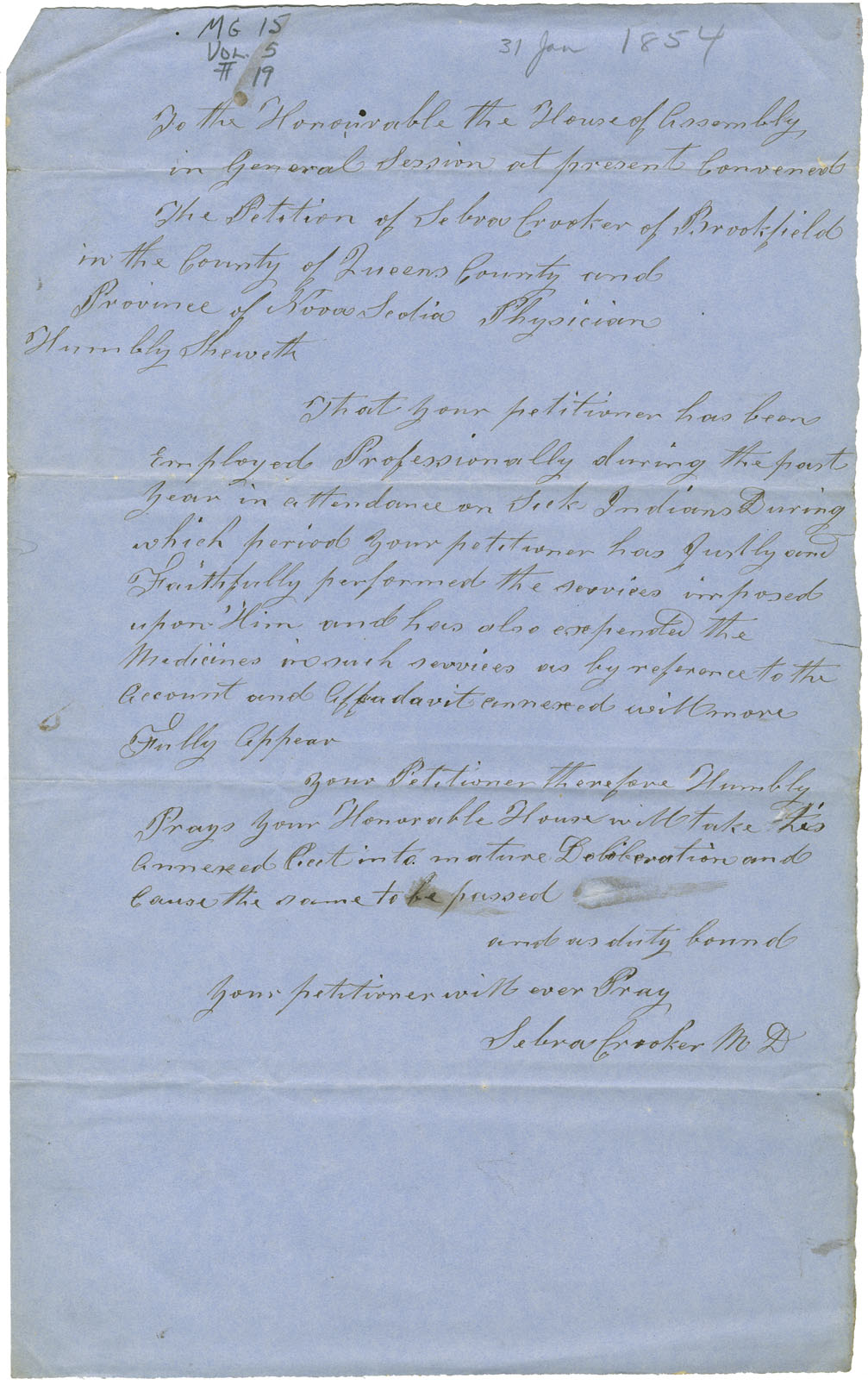 Date: 1854
Retrieval no.: Commissioner of Indian Affairs Nova Scotia Archives MG 15 Vol. 5 No. 19
Nova Scotia Archives — https://archives.novascotia.ca/mikmaq/archives/
Crown copyright © 2022, Province of Nova Scotia.