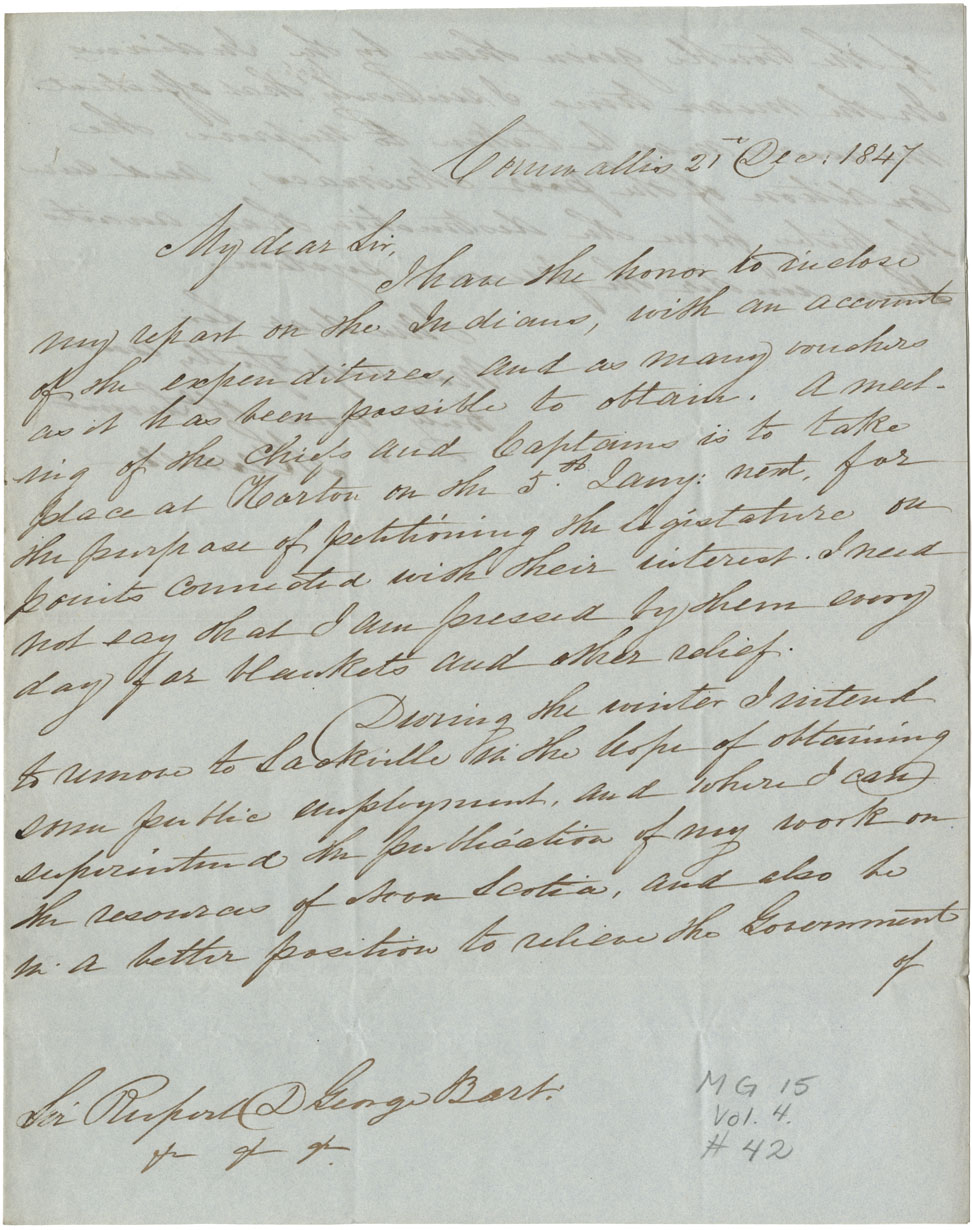 Nova Scotia Archives
Mi'kmaq Holdings Resource Guide
Meeting of chiefs at Horton on 5 January 1848 for purpose of petitioning legislature on important points in their interest. Fears the eventual destruction of Mi'kmaq tribe.
Date: 1847
Retrieval no.: Commissioner of Indian Affairs Nova Scotia Archives MG 15 Vol. 4 No. 42
Nova Scotia Archives — https://archives.novascotia.ca/mikmaq/archives/
Crown copyright © 2021, Province of Nova Scotia.