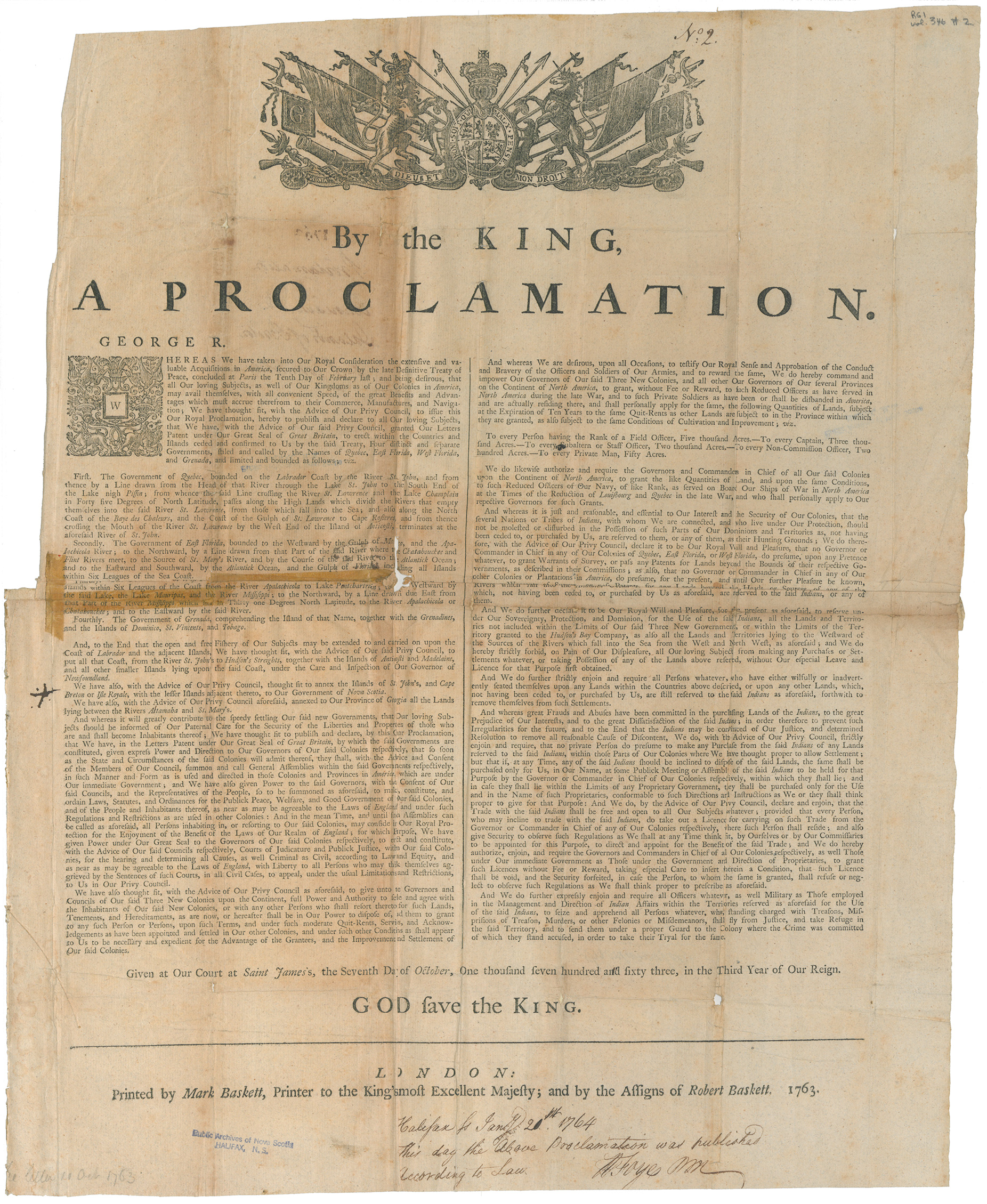 Nova Scotia Archives
Mi'kmaq Holdings Resource Guide
"By the King, A Proclamation." 1763
Issued at the Court at St. James', 7 October 1763.
This is an original document published by the King's Printer, Robert Baskett, in London in 1763, for distribution to the colonies. This copy was received and published in Halifax in January 1764.
Transcript sourced from the Lillian Goldman Law Library, Yale Law School, and verified by the Nova Scotia Archives.
Date: 1763
Retrieval no.: Peace and Friendship Treaties Nova Scotia Archives RG 1 volume 346 number 2
Nova Scotia Archives — https://archives.novascotia.ca/mikmaq/archives/
Crown copyright © 2023, Province of Nova Scotia.