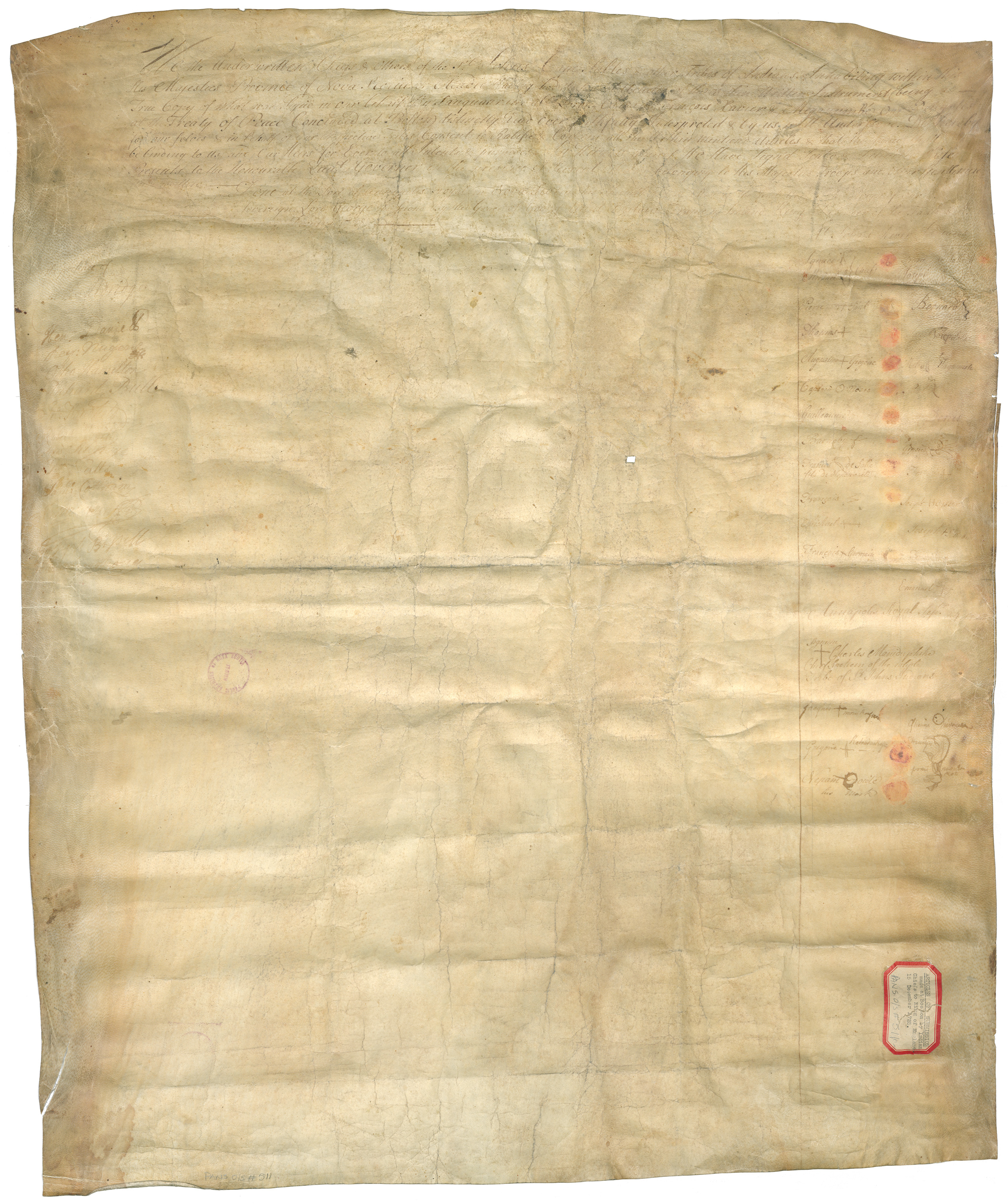 Nova Scotia Archives
Mi'kmaq Holdings Resource Guide
1728 Ratification at Annapolis Royal of the Treaty of 1725
Signed at Annapolis Royal, 13 May 1728, by "Chiefs & others of the St. Johns Cape Sables & other Tribes... inhabiting... Nova Scotia or Acadie," and witnessed by the Governor, officers of the Garrison, and others.
This is an original document, written on the reverse of the Treaty of 1725 for Ratification at Annapolis Royal.
Transcript is from W. E. Daugherty, Maritime Indian treaties in historical perspective (Indian and Northern Affairs Canada, 1981); Ratification of Treaty No. 239 in their numbered treaty series.
Date: 1728
Retrieval no.: Peace and Friendship Treaties Nova Scotia Archives O/S number 511
Nova Scotia Archives — https://archives.novascotia.ca/mikmaq/archives/
Crown copyright © 2023, Province of Nova Scotia.