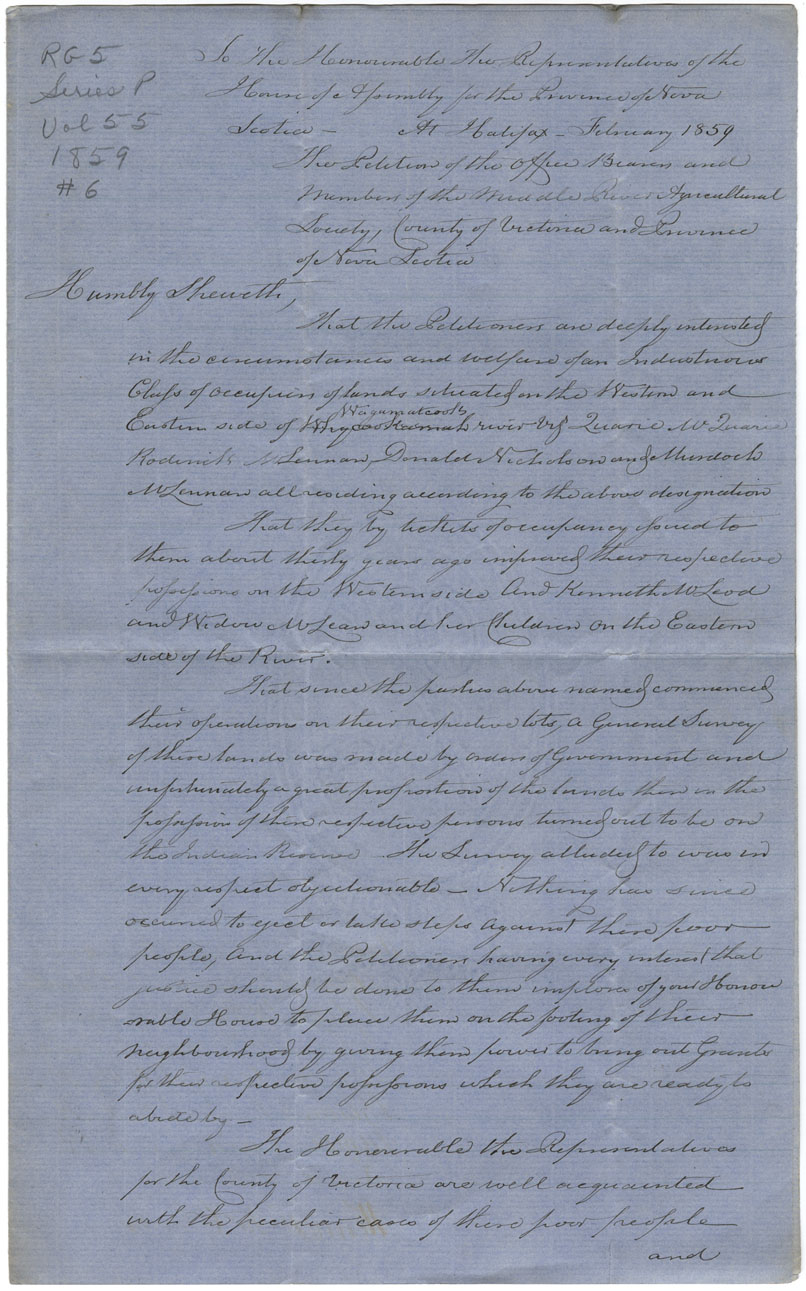 Nova Scotia Archives
Mi'kmaq Holdings Resource Guide
Petition of the Middle River Agricultural Society, Victoria County, concerning a survey of the Mi'kmaq reserve which shows certain lands occupied by white men to actually belong to the Mi'kmaq.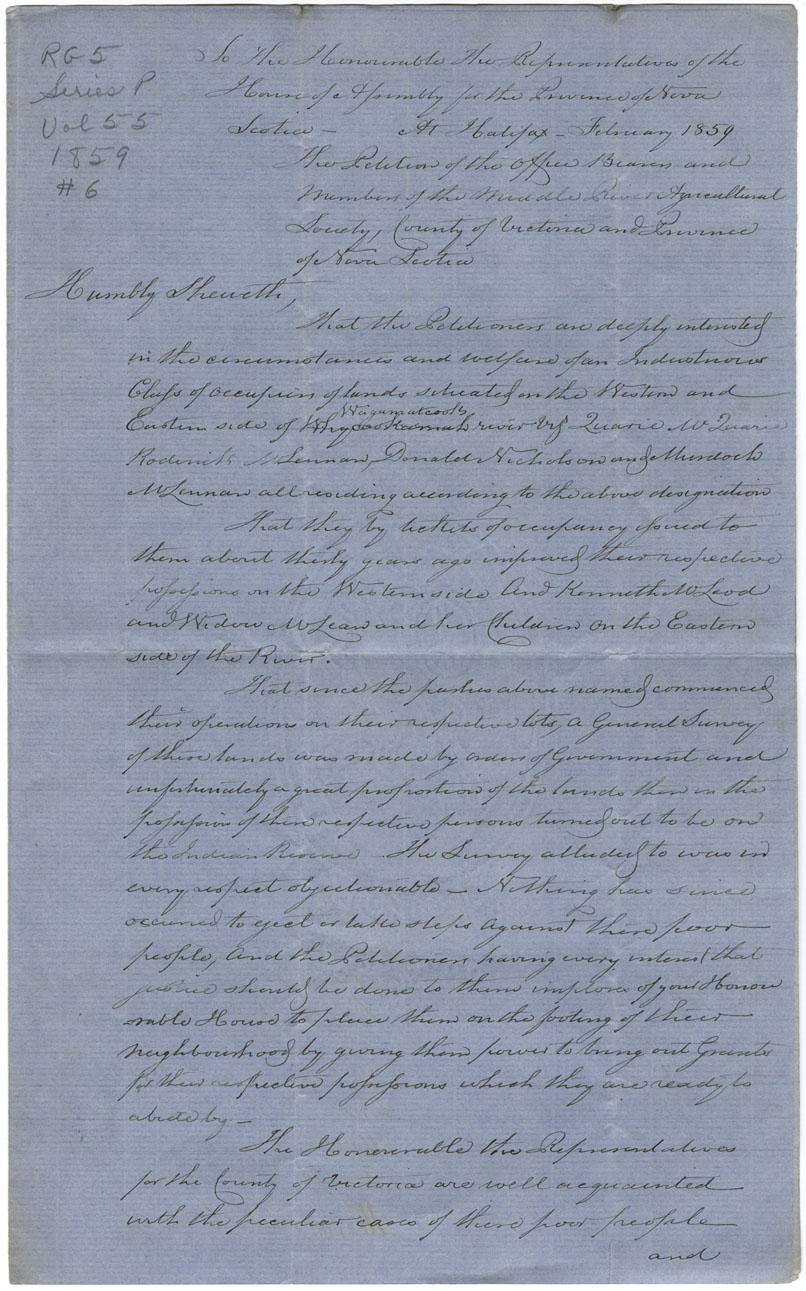 Date: 1859
Retrieval no.: Nova Scotia House of Assembly — Assembly petitions series Nova Scotia Archives RG 5 Series P, Vol. 55, No. 6
Nova Scotia Archives — https://archives.novascotia.ca/mikmaq/archives/
Crown copyright © 2021, Province of Nova Scotia.