Nova Scotia Archives
Mi'kmaq Holdings Resource Guide
---
Memorial of Tony and Nanny Vry, a Mi'kmaq family on behalf of themselves and ten children, and also on behalf of Captain Tony Vry Company, consisting of fifteen in number. They wish to have laid out to them 600 acres of land at or near Remsheg. On behalf of the company, they wish to have 4500 acres laid out at Merigomish in lieu of lands at or near Pictou. Noted by C.M.: "If His Excellency approves of it, I will write to one of my deputies to make the survey and on the return of it, His Excellency may grant what he sees fit."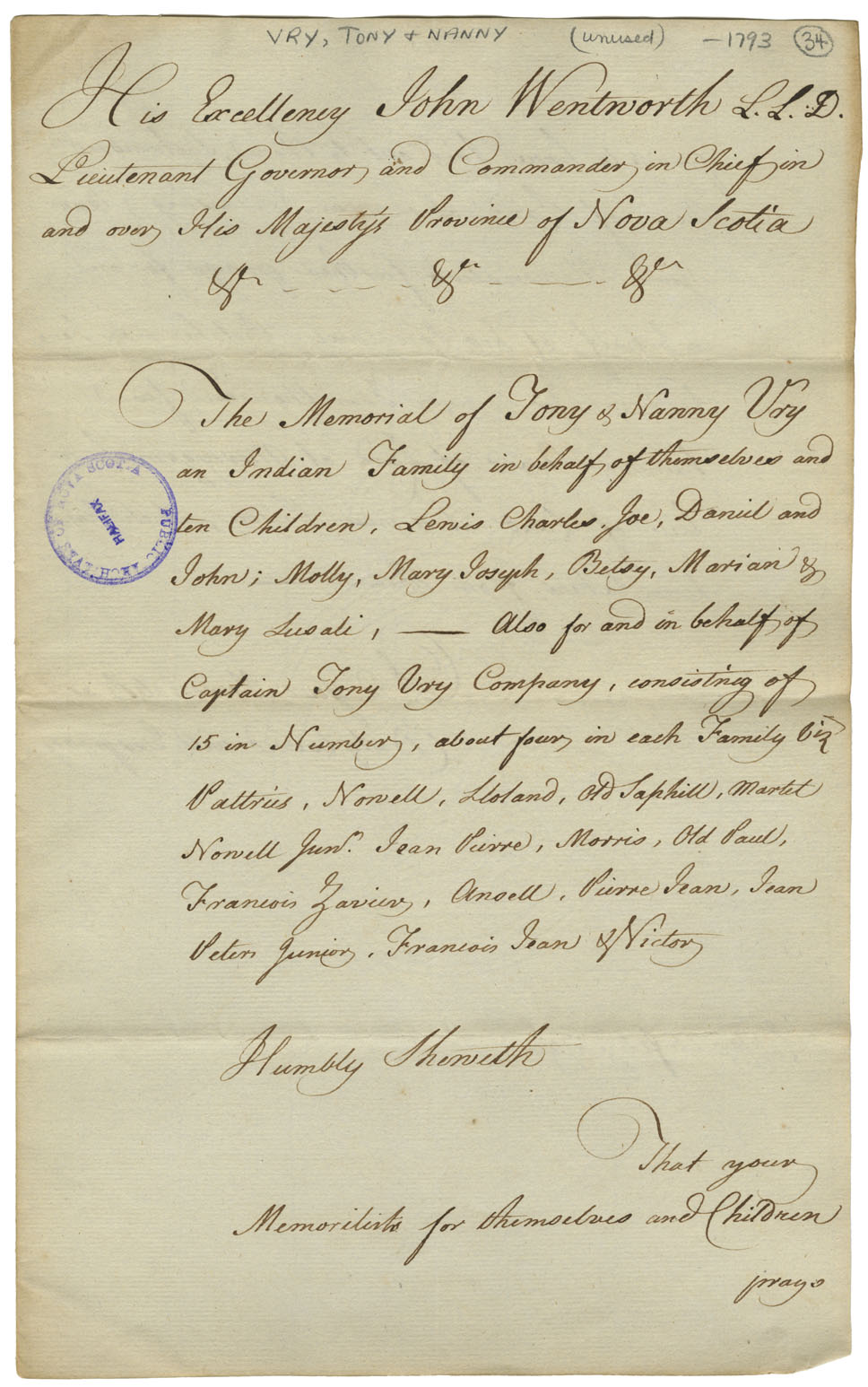 Microfilm 15695
Date: 1793
Retrieval no.: Nova Scotia Department of Lands and Forests — Land grant registration books series Nova Scotia Archives RG 20 Ser. A - Vry, Tony & Others
Nova Scotia Archives — https://archives.novascotia.ca/mikmaq/archives/
Crown copyright © 2020, Province of Nova Scotia.