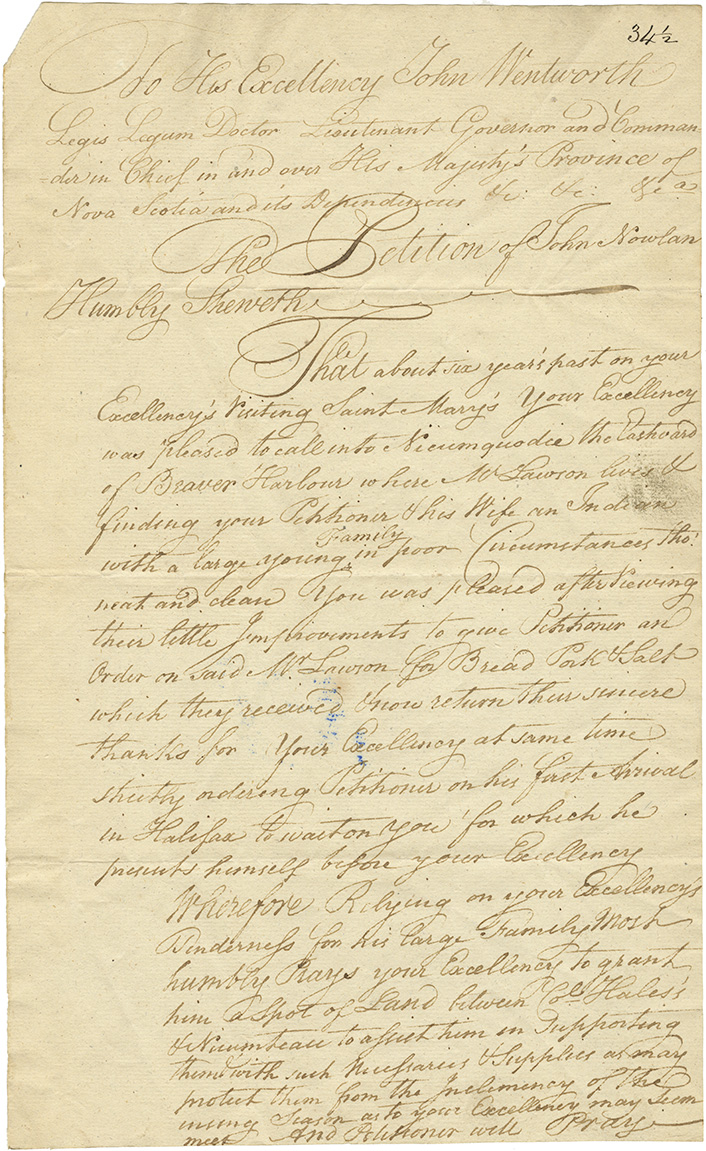 Nova Scotia Archives
Mi'kmaq Holdings Resource Guide
Petition of John Nowland for land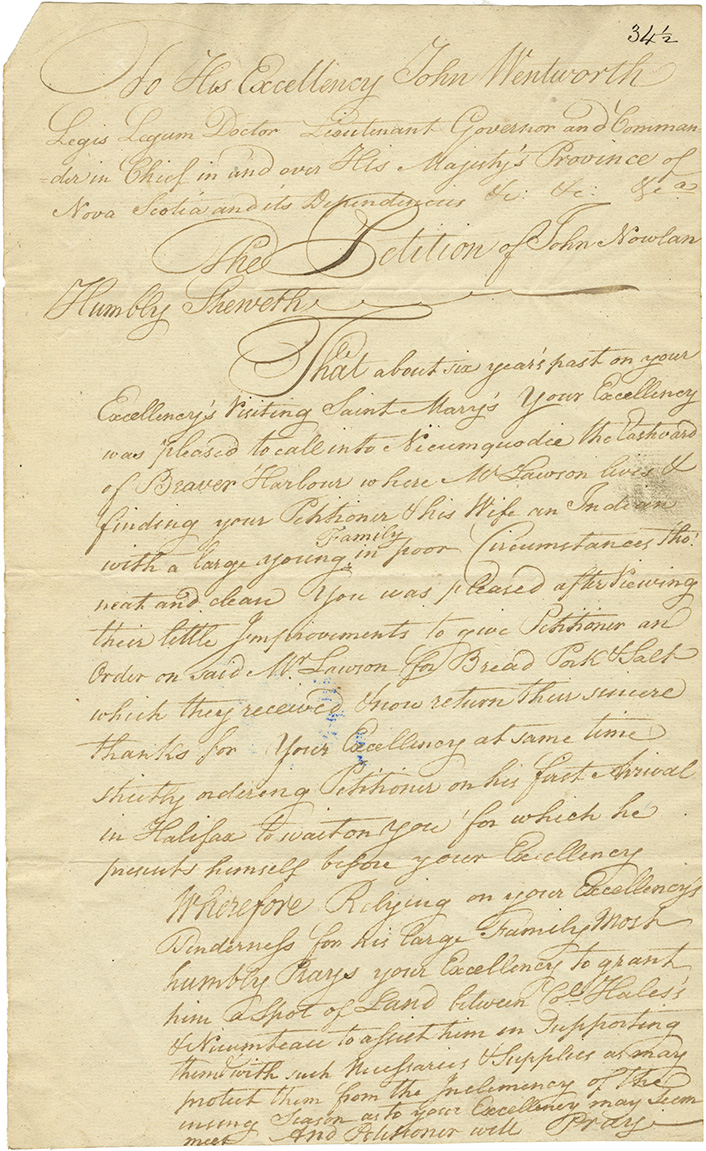 John Nowland is married to a Mi'kmaq woman and they have a large, young family. Also includes Letter from Hurlihy [?] and Cunningham to Wentworth regarding a petition for Mi'kmaq relief.
Retrieval no.: Commissioner of Public Records — Mi'kmaq and Government Relations series Nova Scotia Archives RG 1 volume 430 number 34 1/2
Nova Scotia Archives — https://archives.novascotia.ca/mikmaq/archives/
Crown copyright © 2023, Province of Nova Scotia.