Nova Scotia Archives
Mi'kmaq Holdings Resource Guide
---
Items regarding land in Nova Scotia that is not included within the Crown Reservations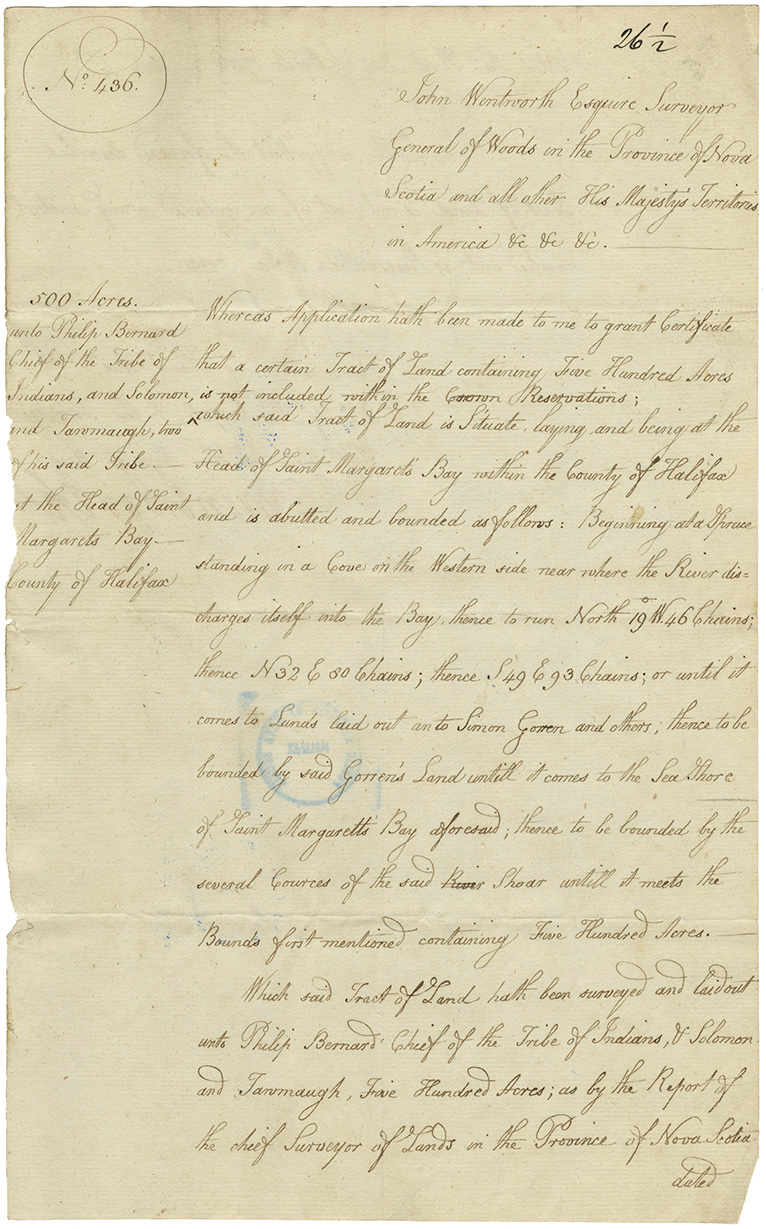 Requested by Mi'kmaq Chief Philip Bernard including Warrant to the Chief Surveyor of Lands Charles Morris to measure and lay out 500 acres at St. Margaret's Bay, with Morris' reply, and original memorial from Bernard. Also, a memorial from Solomon Jeremiah, Michael Jeremiah, Joseph Glod and others regarding land upon which to settle.
Retrieval no.: Commissioner of Public Records — Indians series Nova Scotia Archives RG 1 Vol. 430 No. 26 1/2
Nova Scotia Archives — https://archives.novascotia.ca/mikmaq/archives/
Crown copyright © 2020, Province of Nova Scotia.