Nova Scotia Archives
Mi'kmaq Holdings Resource Guide
---
Letter from Abraham Gesner, Indian Affairs Commissioner, to Joseph Howe, Provincial Secretary, regarding giving the Mi'kmaq some of the old obsolete arms of the military so they may hunt in winter and get food for their families.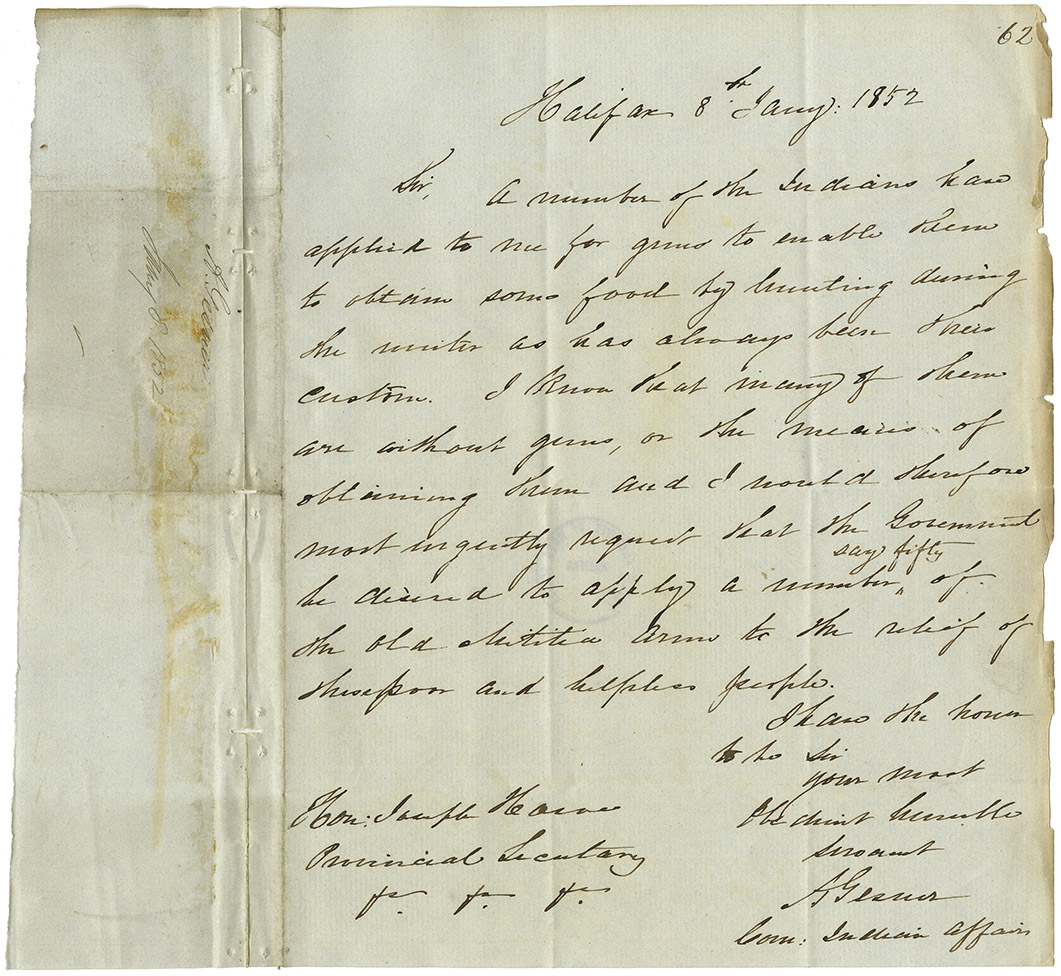 Date: 1852
Retrieval no.: Commissioner of Public Records — Indians series Nova Scotia Archives RG 1 Vol. 431 No. 62
Nova Scotia Archives — https://archives.novascotia.ca/mikmaq/archives/
Crown copyright © 2020, Province of Nova Scotia.