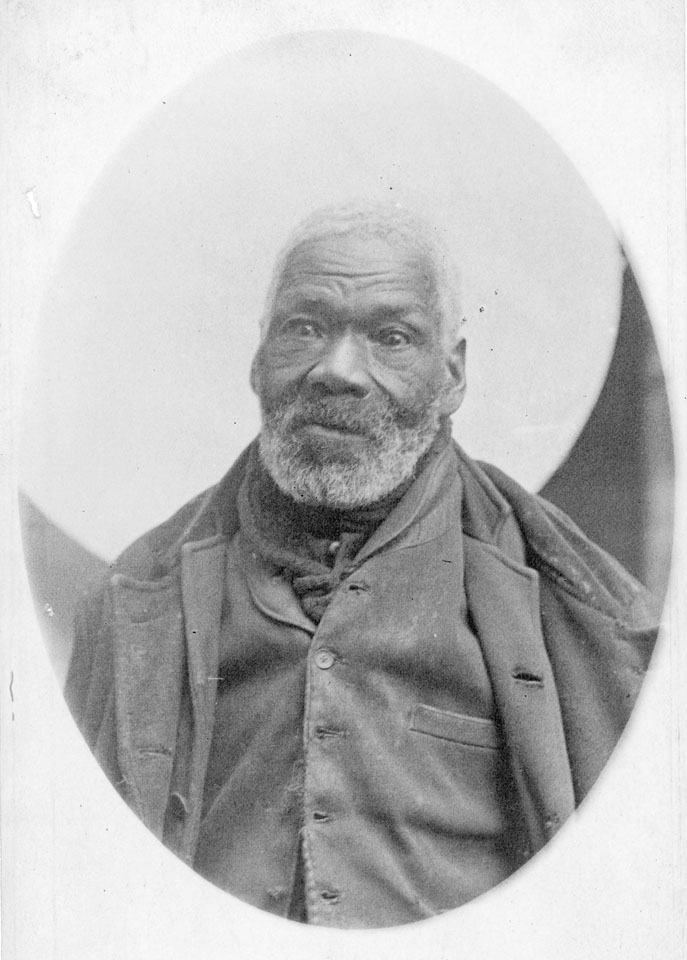 Nova Scotia Archives
Halifax and Its People / 1749-1999
"Gabriel Hall, 94 years old (Mar. 92), came to this country on board the Chesapeake [and] was a slave", 1892
Hall was listed as a farmer in Preston when he was enumerated for the Dominion Census of 1871. The Chesapeake was an American frigate captured by HMS Shannon and brought triumphantly into Halifax as a war prize in 1813, during the War of 1812.
Photographer: Geo. H. Craig
Date: 1892
Reference: J.J. Stewart Nova Scotia Archives Photo Drawer - People - Hall, Gabriel / negative: N-0728
Nova Scotia Archives — https://archives.novascotia.ca/halifax/archives/
Crown copyright © 2023, Province of Nova Scotia.