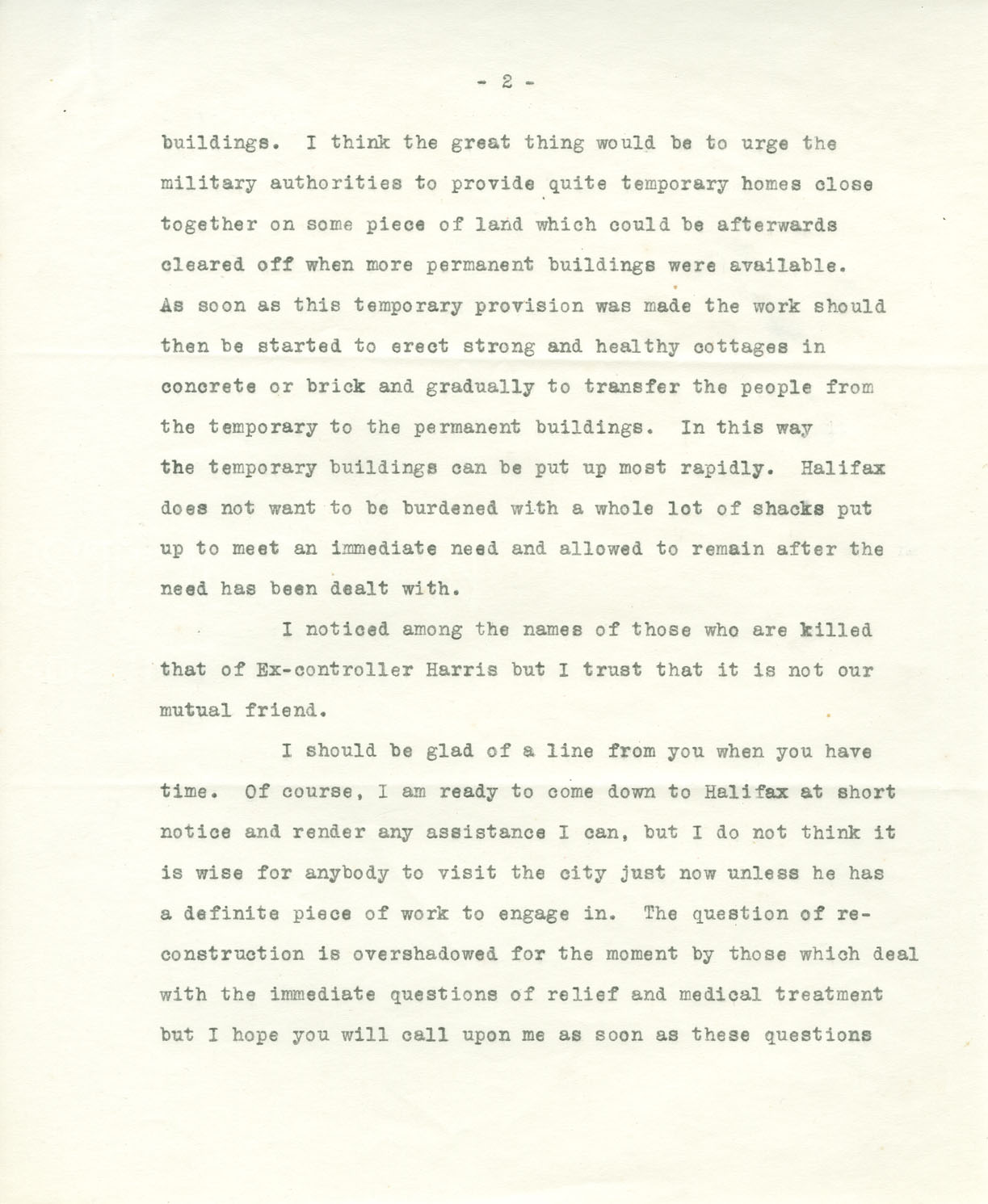 Nova Scotia Archives
'A Vision of Regeneration'
Letter to R.M. Hattie, secretary, Town Planning Board, Halifax, from Thomas Adams, town planning adviser, Commission of Conservation, Ottawa
Adams outlines his vision for the reconstruction of Halifax: "I think the great thing would be to urge the military authorities to provide quite temporary homes close together on some piece of land which could be afterwards cleared off when more permanent buildings were available. As soon as this temporary provision was made the work should then be started to erect strong and healthy cottages in concrete or brick and gradually to transfer the people from the temporary to the permanent buildings."
Date: 11 December 1917
Reference: R.M. Hattie Nova Scotia Archives MG 1 vol. 2899 no. 29 p. 2
Nova Scotia Archives — https://archives.novascotia.ca/explosion/archives/
Crown copyright © 2023, Province of Nova Scotia.