'A Vision of Regeneration'
"Visit of Governor Samuel W. McCall of Massachusetts to Halifax, November 8-10, 1918"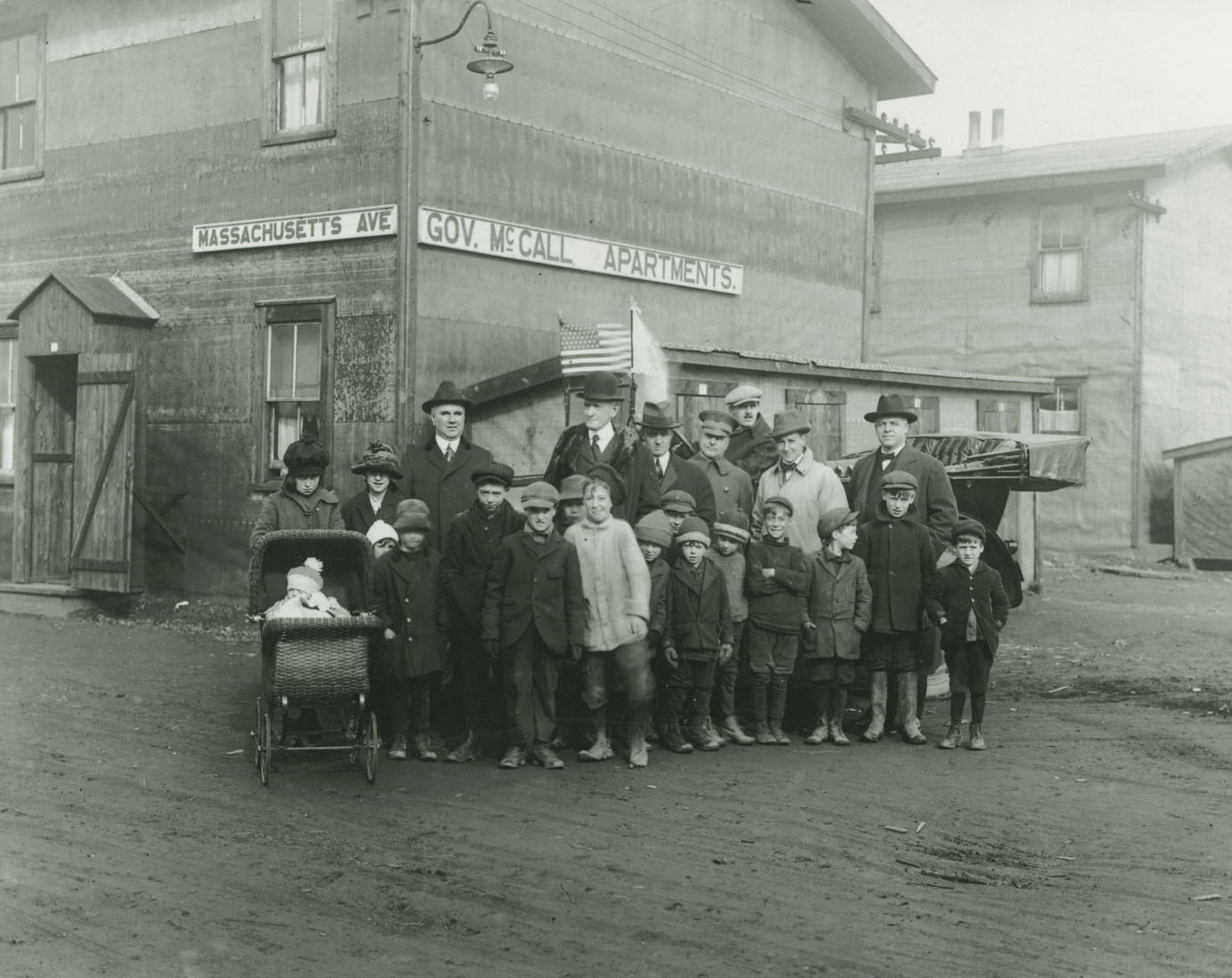 During his brief sojourn in Halifax, Governor McCall was photographed with children and several members of the Relief Committee. The Morning Chronicle, of November 9, 1918, reported this event: "The stop at the Exhibition grounds was brief. Governor McCall inspected one of the apartments that bear his name, on Massachusetts Avenue. A photograph was taken of the party in front of this building, and the Governor, always a lover of children, called upon some kiddies, who were playing in the vicinity, to group themselves in the foreground." The adults (left to right) are Mr. Horrigan[?], the Governor's body-guard; Governor McCall; G. Fred Pearson; Captain Hathaway, the Governor's aide-de-camp; the chauffeur; Ralph P. Bell; and Dr. G.B. Cutten. Charles Vaughan, a future mayor of Halifax, is in the baby carriage.
Date: 8 November 1918
Photographer: Gauvin & Gentzel
Reference: Halifax Relief Commission Nova Scotia Archives MG 20 vol. 200 / negative: N-7045