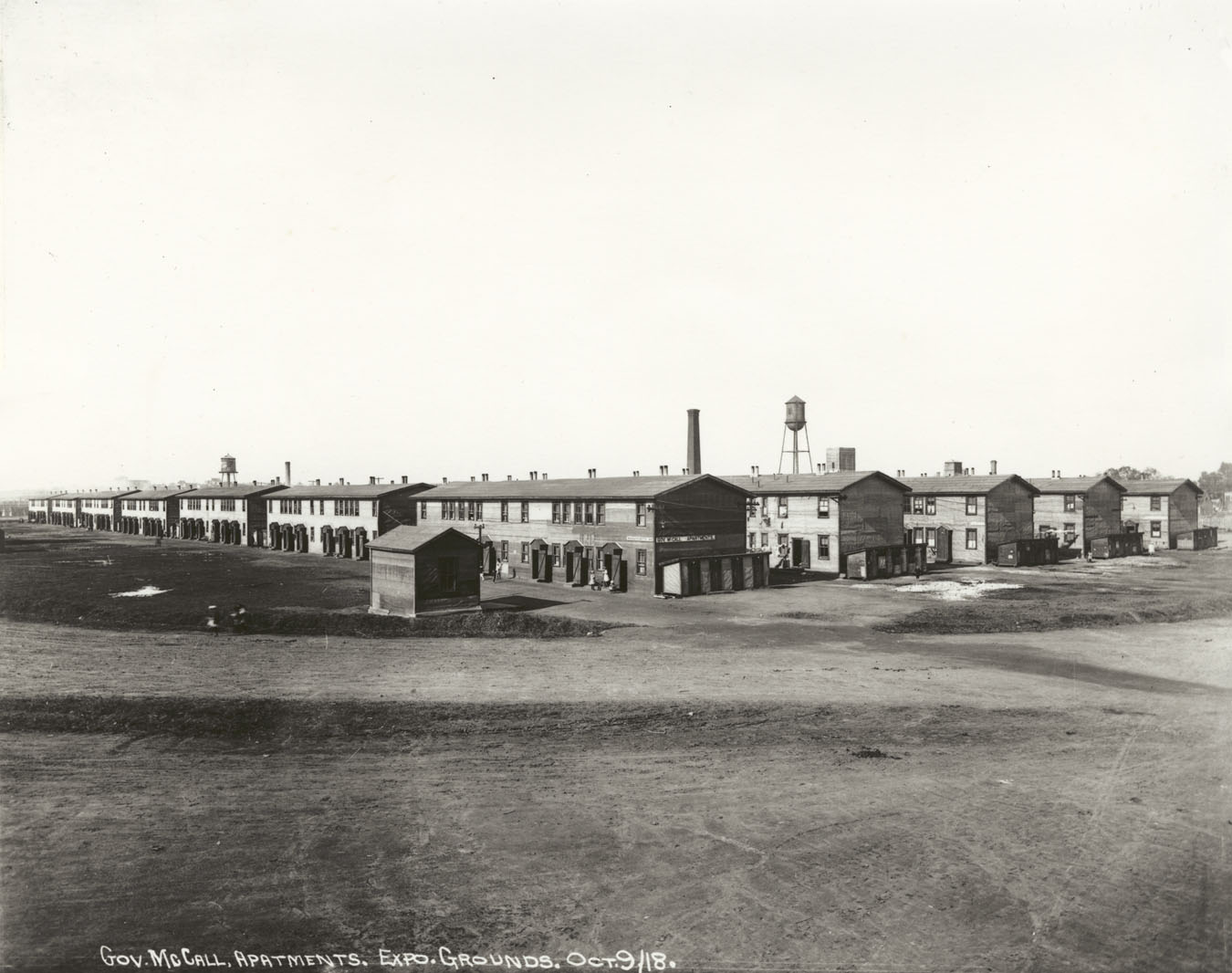 Nova Scotia Archives
'A Vision of Regeneration'
"Gov. McCall Apartments, Expo. Grounds"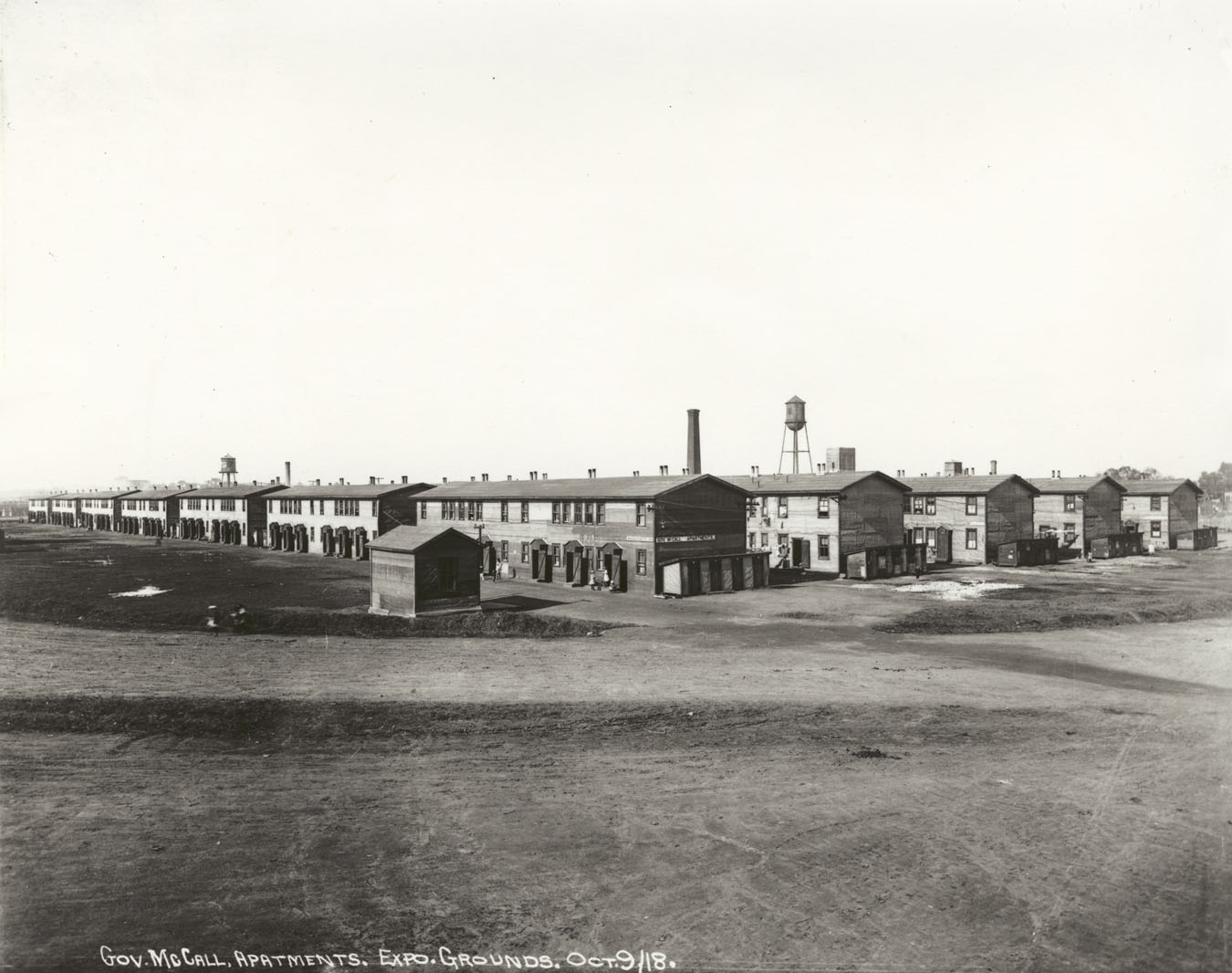 The Reconstruction committee of the Halifax Relief Committee and its successor, the Halifax Relief Commission, was responsible for construction of the McCall Apartments as temporary housing on the Exhibition Grounds at the corner of Robie and Almon streets. The apartments were named in honour of Governor Samuel W. McCall of Massachusetts for the prompt relief efforts which his state and other New England states mounted following the Halifax Explosion. These buildings faced Massachusetts, Maine, Rhode Island, Endicott and Fredericton avenues and were home to approximately 2500 to 3000 people made homeless by the Explosion. The exterior was covered in tar paper; the interior was finished with beaverboard. Each apartment contained a kitchen, living-room, bedroom(s) and bathroom. The units also included kitchen stoves and modern plumbing with sewer connections.
Date: 9 October 1918
Photographer: Gauvin & Gentzel
Reference: Halifax Relief Commission Nova Scotia Archives MG 20 vol. 200 / negative: N-7062
Nova Scotia Archives — https://archives.novascotia.ca/explosion/archives/
Crown copyright © 2023, Province of Nova Scotia.