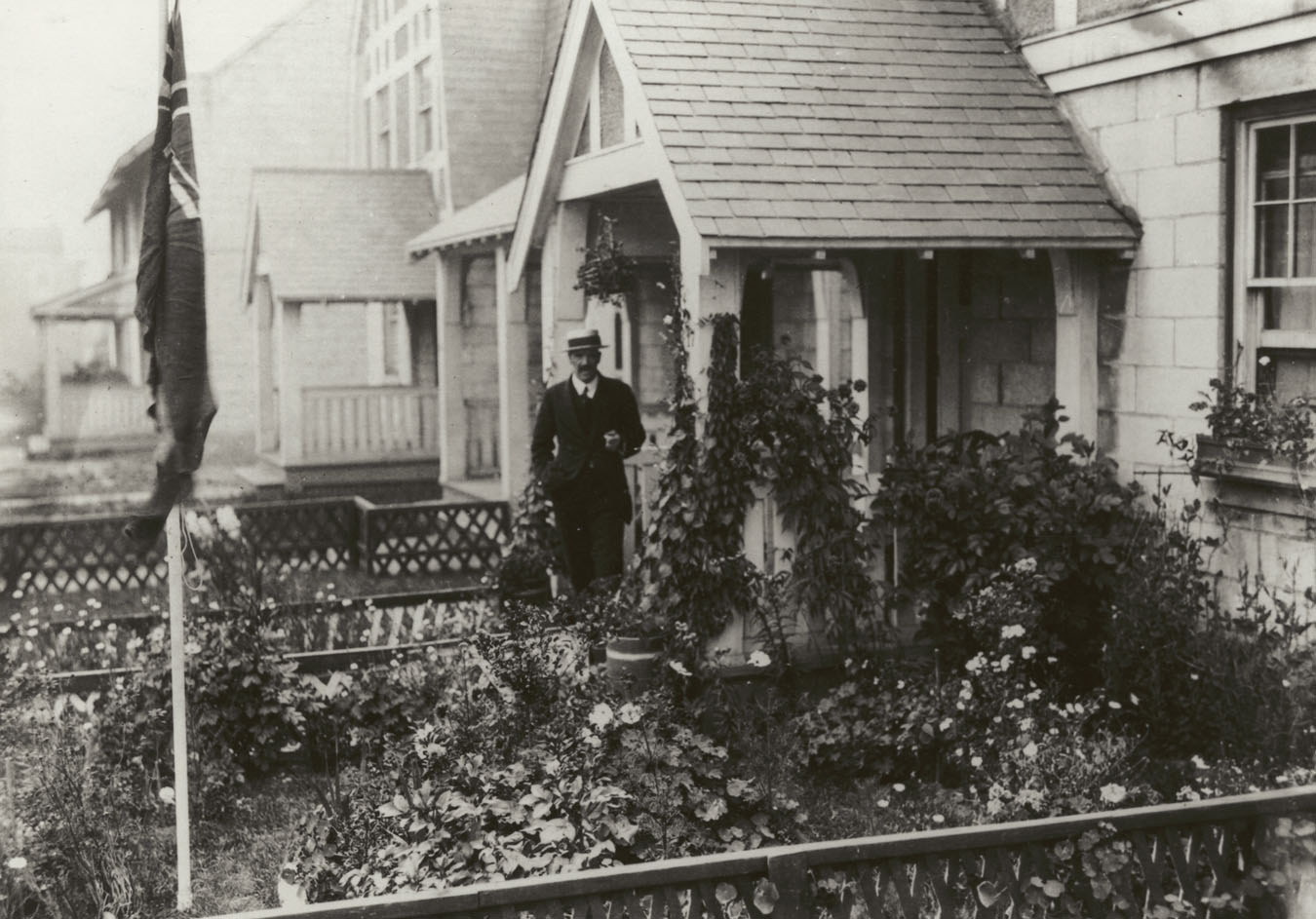 Nova Scotia Archives
'A Vision of Regeneration'
"Harry Taylor, 17 Kane Place"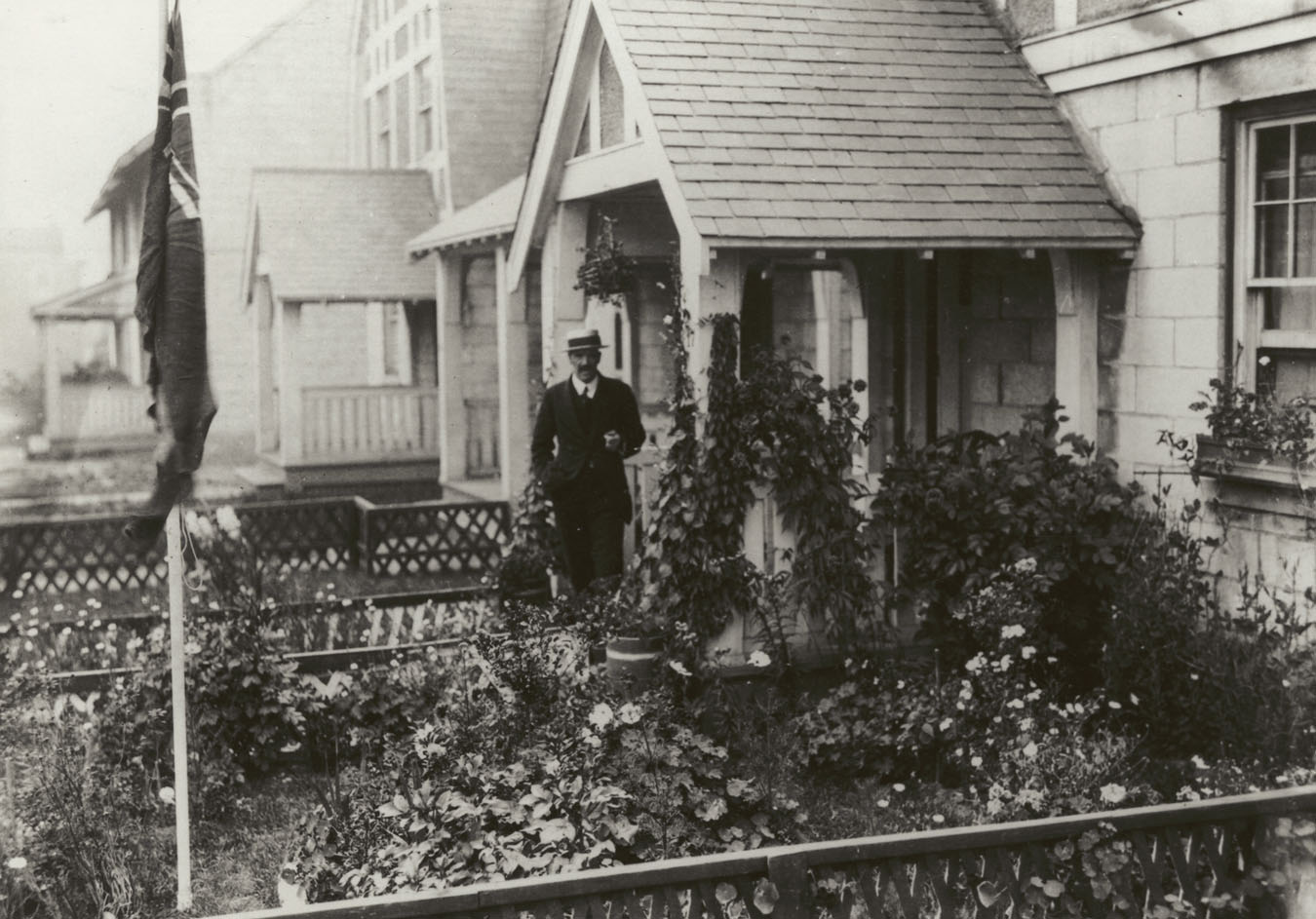 Henry E. Taylor, corporal, Halifax Military Hospital (Cogswell Street at Gottingen), is listed at 17 (now 5531) Kane Place in McAlpine's Halifax City Directory from 1922 to 1924. The man in the photograph is reported not to be Henry E. Taylor but rather Mr. Turner, an army friend of Henry's from England.
Date: ca. 1923
Reference: Halifax Relief Commission Nova Scotia Archives MG 20 vol. 532 no. 1 / negative: N-7064
Nova Scotia Archives — https://archives.novascotia.ca/explosion/archives/
Crown copyright © 2023, Province of Nova Scotia.