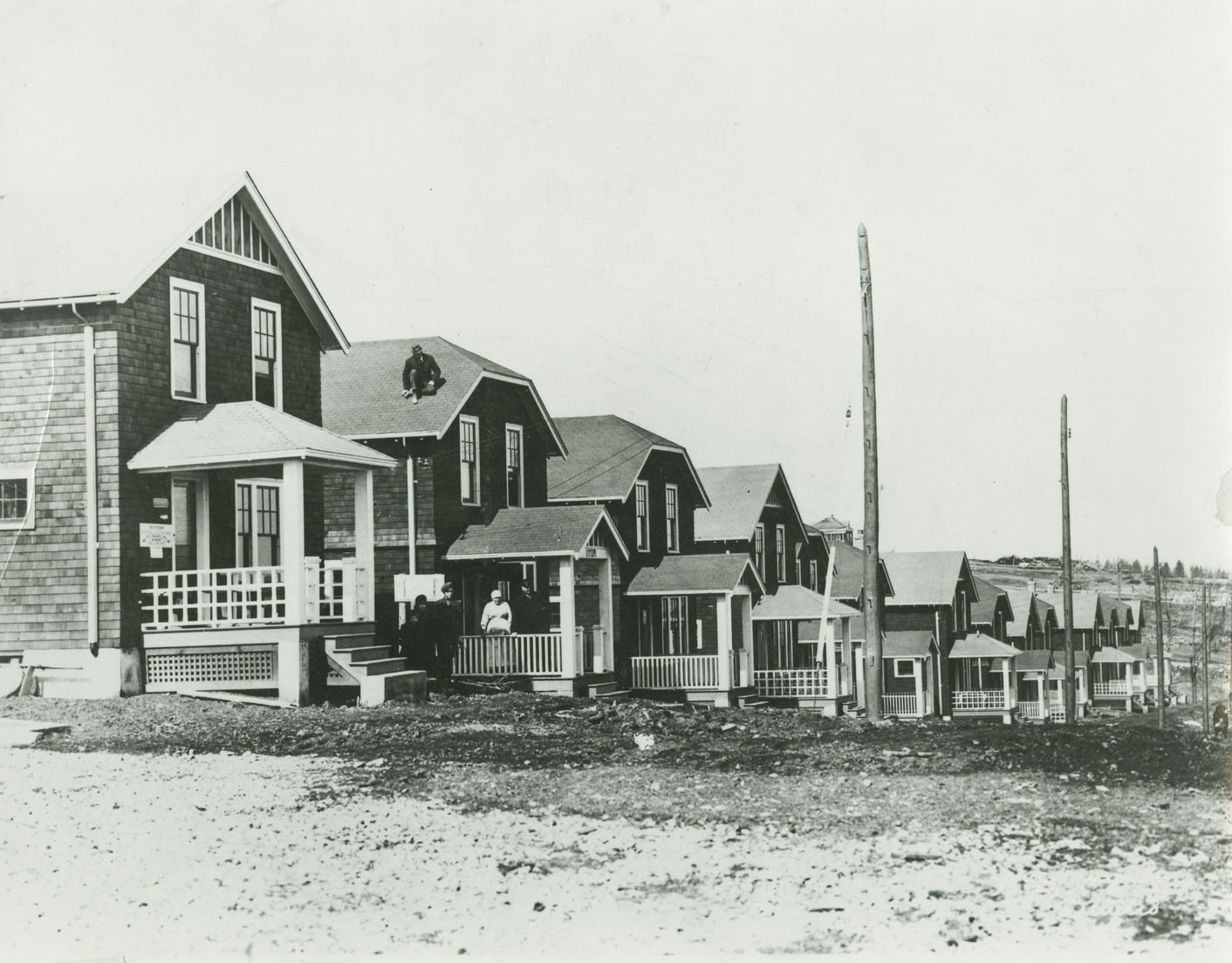 Nova Scotia Archives
'A Vision of Regeneration'
Recently completed houses on Albert Street, Halifax, constructed by J.H. Holman Co. Ltd. for the Halifax Housing Commission on land purchased from the Halifax Relief Commission
In 1919, the Provincial Legislature passed the Nova Scotia Housing Act which provided for the incorporation of housing companies and the erection of dwelling houses. Federal money was made available to the provinces at the rate of five per cent per annum for twenty years. Halifax City Council subsequently passed a by-law which established a Housing Commission to execute the provisions of this act. The Housing Commission obtained land from the Relief Commission and J.A. Holman Co. Ltd. constructed twenty houses on Albert Street for the Housing Commission during 1920-1921. The Housing Commission's report in 1923 noted that "Out of this Loan of $747,525.00 from the Provincial Government the Commission advanced a total of $657,525.00 to 167 persons who built their own houses, and it erected 20 houses as 'The Albert Street Houses' at a cost of $90,000.00 including land, the latter houses being subsequently sold for $4,500.00 each." The present addresses are 3354 to 3426 Albert Street.
Date: 1921
Photographer: MacLaughlan Studio
Reference: J.H. Holman Co. Nova Scotia Archives / negative: N-7084
Nova Scotia Archives — https://archives.novascotia.ca/explosion/archives/
Crown copyright © 2022, Province of Nova Scotia.