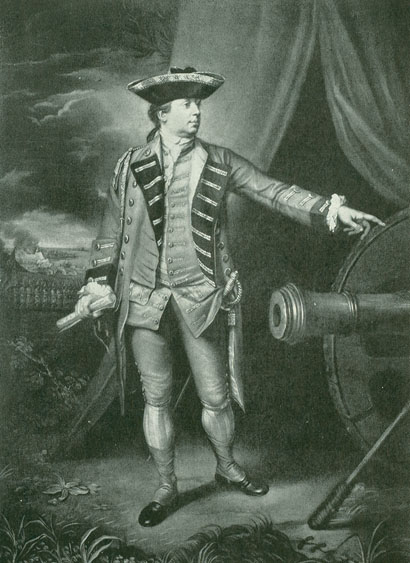 Nova Scotia Archives
Acadian Heartland
Records of the Deportation and Le Grand Dérangement, 1714-1768
---
"The Hon'ble Robt. Monckton"
Monckton was Governor of Nova Scotia, and Wolfe's Second-in-Command. By J. Watson after Benjamin West.
Click to view additional text about this person
Medium: Imprint of original oil portrait
Reference: Nova Scotia Archives Photo Collection: People: Monckton
Nova Scotia Archives — https://archives.novascotia.ca/deportation/portrait/archives/
Crown copyright © 2023, Province of Nova Scotia.