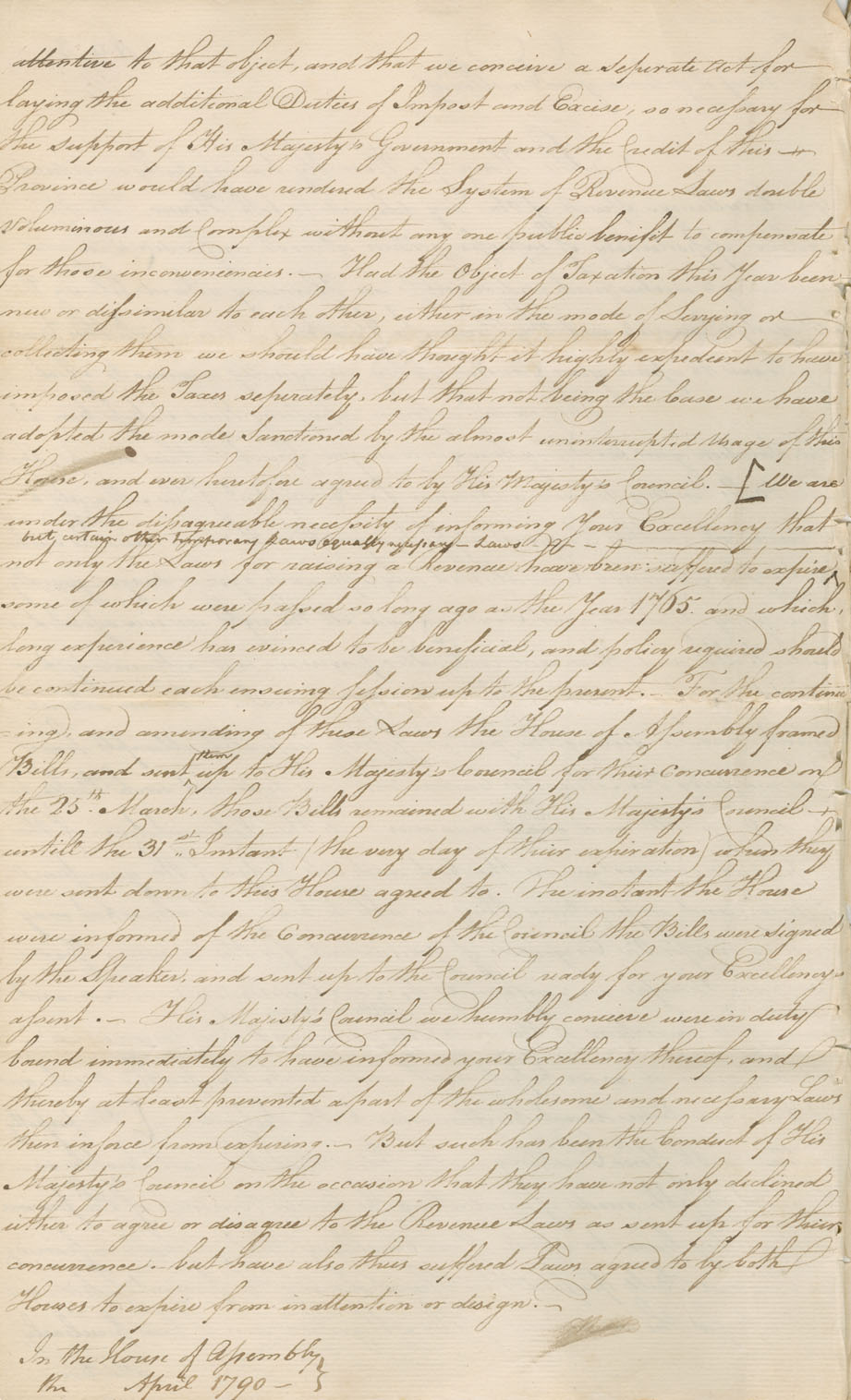 Nova Scotia Archives
Voices of the People
Nova Scotia House of Assembly Petitions and Correspondence
5 April 1790
Draft of Assembly's address in answer to Lieutenant Governor's speech of first of April. Constitutional rights of the Assembly as to money bills. Base conduct of the Council in letting revenue bills expire.
Reference: Commissioner of Public Records Nova Scotia Archives RG 1 volume 302 number 8
Nova Scotia Archives — https://archives.novascotia.ca/assembly/archives/
Crown copyright © 2022, Province of Nova Scotia.