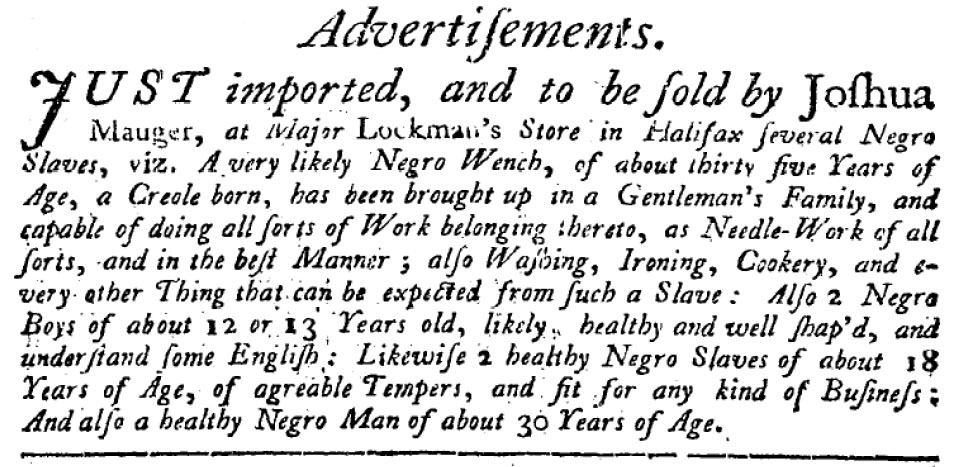 Nova Scotia Archives
African Nova Scotians in the Age of Slavery and Abolition
Sale of a woman (age 35), two boys (ages 12 and 13), two male teenagers (ages 18), and a man (age 30)
This advertisement shows that Halifax took part in the Atlantic coastal slave trade. The slaves for sale had just been imported from the West Indies by merchant Joshua Mauger.
Date: 30 May 1752
Reference: Nova Scotia Archives Halifax Gazette 30 May 1752 page 2 (microfilm 8152)
Nova Scotia Archives — https://archives.novascotia.ca/africanns/archives/
Crown copyright © 2023, Province of Nova Scotia.