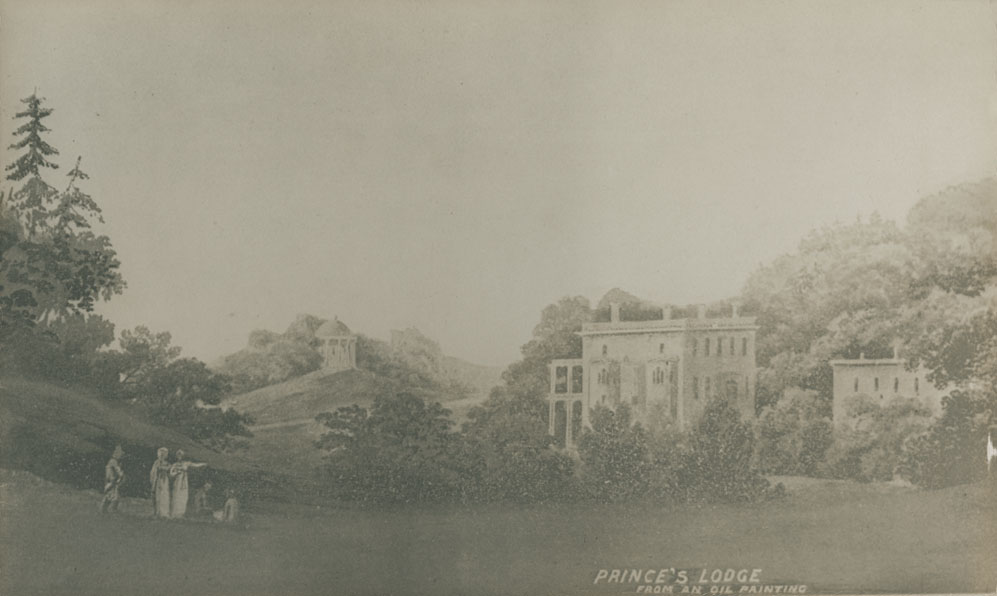 Nova Scotia Archives
Woolford's Surveys: The Roads from Halifax to Windsor and Truro, 1817-18
''Prince's Lodge from an oil painting''
Mile 6 on Woolford's map. Prince's Lodge was the country home of H.R.H. Prince Edward, Duke of Kent, while he served on the Halifax station as Commander-in-Chief. The photograph was done from a painting executed when the Duke resided there, 1792-1800. The Rotunda or Music Room in the left background survives today.
Date: ca. 1797
Reference: Nova Scotia Archives Photograph Collection: Places: Prince's Lodge
Nova Scotia Archives — https://archives.novascotia.ca/woolford/archives/
Crown copyright © 2023, Province of Nova Scotia.