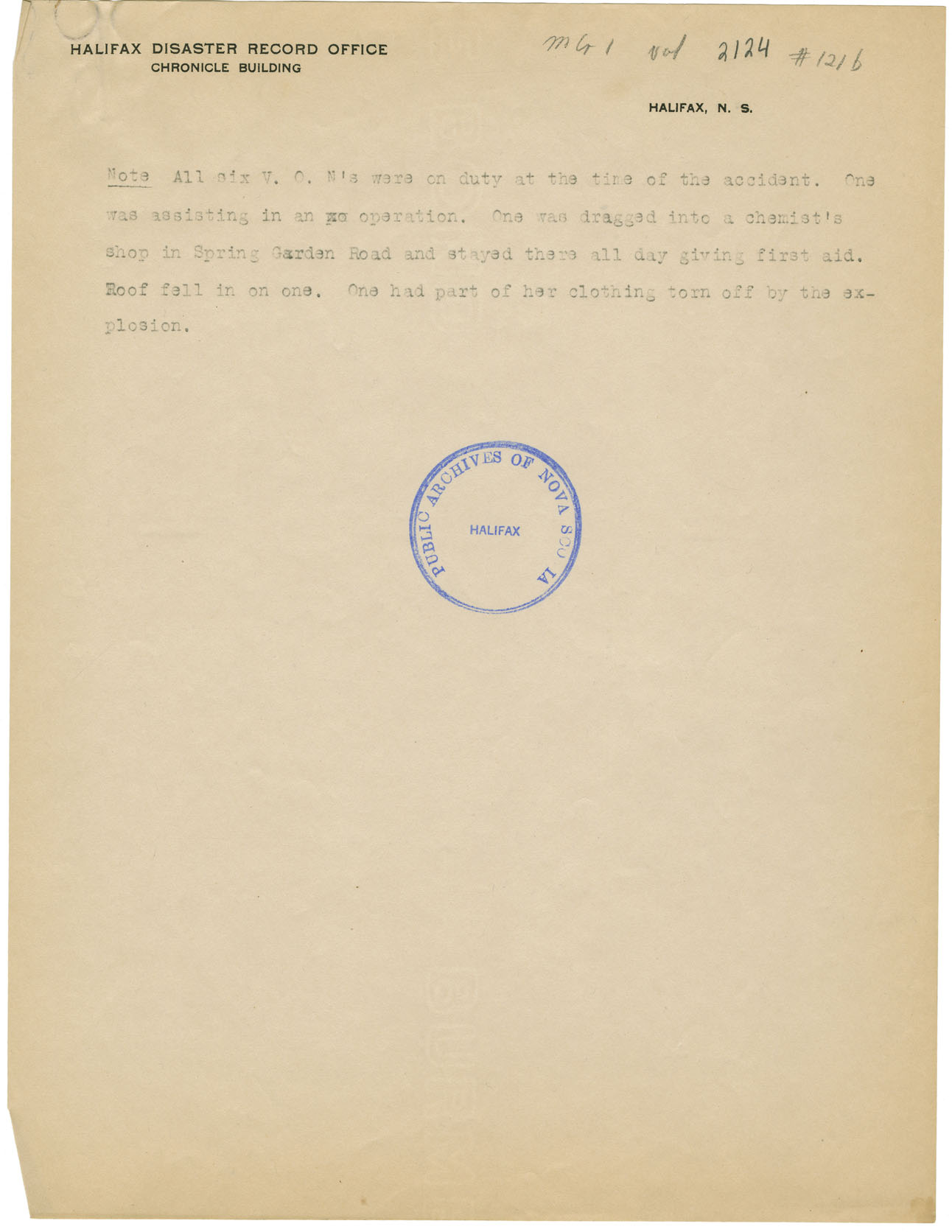 Nova Scotia Archives
Archibald MacMechan
Halifax Disaster Record Office Materials
Personal narrative - Mrs. H. Bryant
%>3 pages : 30 x 39 cm.
note: transcription publicly contributed - please contact us with comments, errors or omisions
MG 1 vol 2124 number 121b
HALIFAX DISASTER RECORD OFFICE
CHRONICLE BUILDING
HALIFAX, N.S.

Note All six V.O.N.s were on duty at the time of the accident. One was assisting in an operation. One was dragged into a chemist's shop in Spring Garden Road and stayed there all day giving first aid. Roof fell in on one. One had part of her clothing torn off by the explosion.
MG 1 vol 2124 number 121b [written at top of page]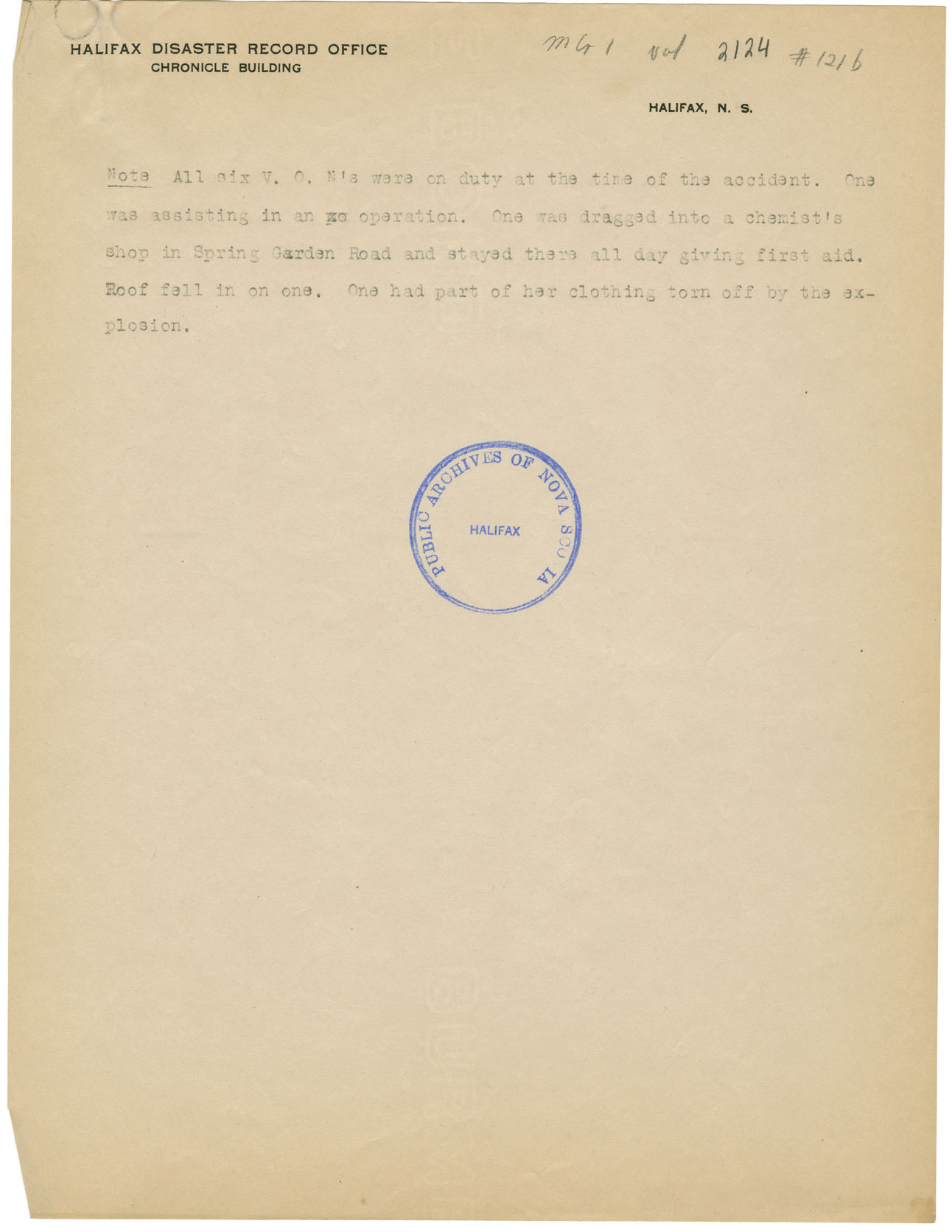 Reference: Archibald MacMechan Nova Scotia Archives MG 1 volume 2124 number 121
Nova Scotia Archives — https://archives.novascotia.ca/macmechan/archives/
Crown copyright © 2023, Province of Nova Scotia.