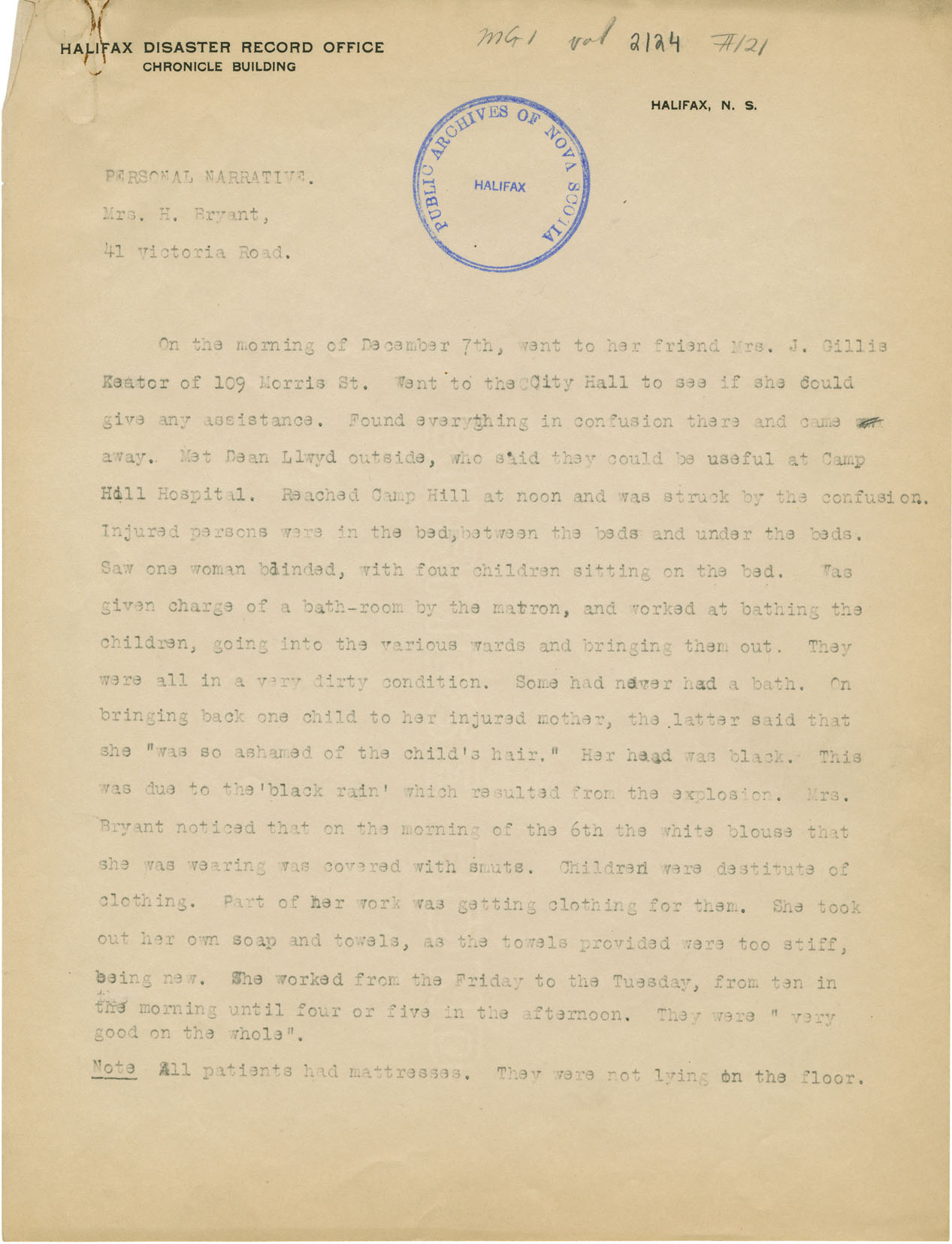 Nova Scotia Archives
Archibald MacMechan
Halifax Disaster Record Office Materials
Personal narrative - Mrs. H. Bryant
%>3 pages : 30 x 40 cm.
note: transcription publicly contributed - please contact us with comments, errors or omisions
MG 1 vol 2124 number 121
HALIFAX DISASTER RECORD OFFICE
CHRONICLE BUILDING
HALIFAX, N.S.
PERSONAL NARRATIVE
Mrs. H. Bryant,
41 Victoria Road.
On the morning of December 7th, went to her friend Mrs. J. Gillis Keator of 109 Morris St. Went to the City Hall to see if she could give any assistance. Found everything in confusion there and came away. Met Dean Llwyd [Lloyd] outside, who said they could be useful at Camp Hill Hospital. Reached Camp Hill at noon and was struck by the confusion. Injured persons were in the bed, between the beds and under the beds. Saw one woman blinded, with four children sitting on the bed. Was given charge of a bath-room by the matron, and worked at bathing the children, going into the various wards and bringing them out. They were all in a very dirty condition. Some had never had a bath. On bringing back one child to her injured mother, the latter said that she "was so ashamed of the child's hair." Her hand was black. This was due to the 'black rain' which resulted from the explosion. Mrs. Bryant noticed that on the morning of the 6th the white blouse that she was wearing was covered with smuts. Children were destitute of clothing. Part of her work was getting clothing for them. She took out her own soap and towels, as the towels provided were too stiff, being new. She worked from the Friday to the Tuesday, from ten in the morning until four or five in the afternoon. They were "very good on the whole".
Note All patients had mattresses. They were not lying on the floor.
MG 1 vol 2124 number 121 [written at top of page]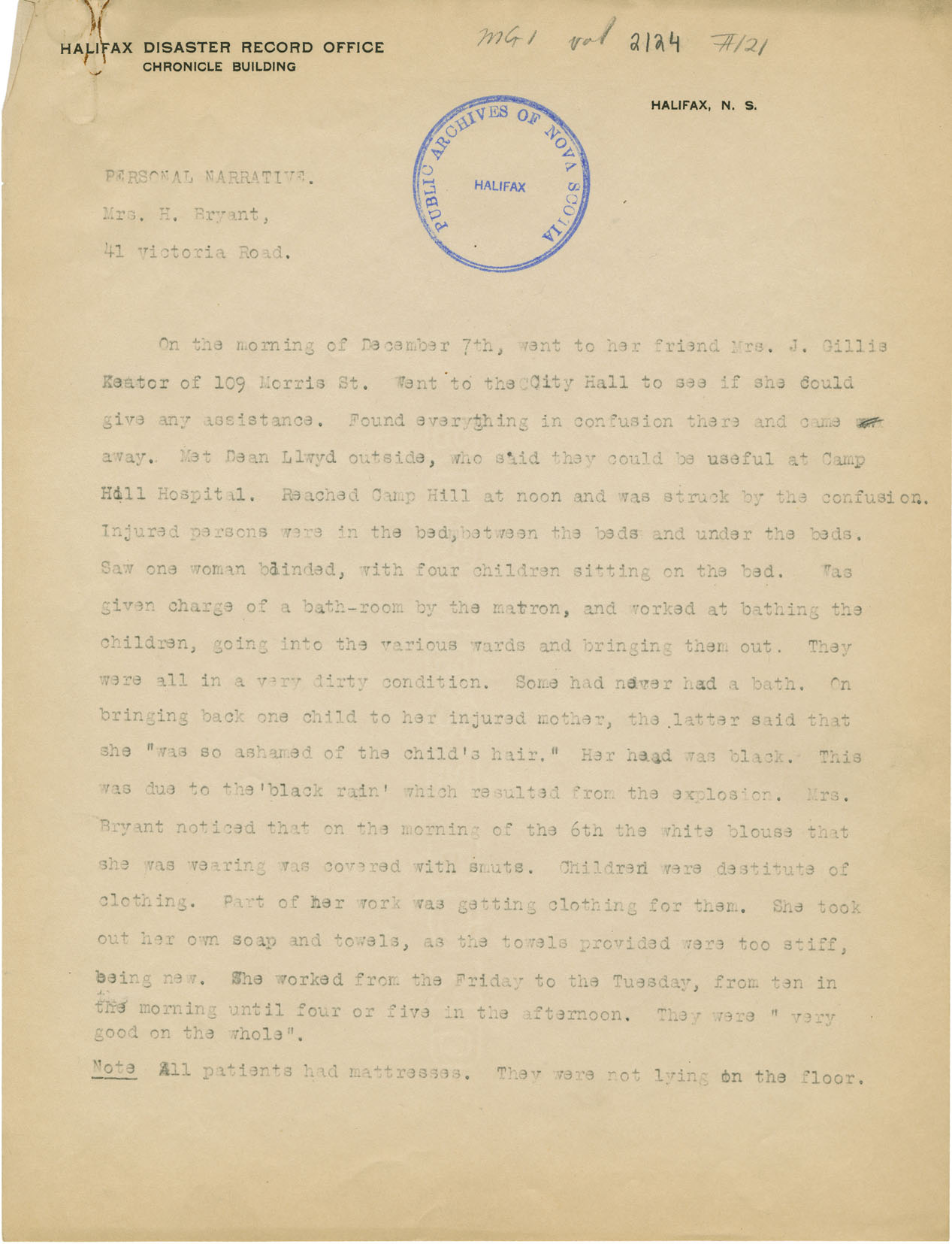 Reference: Archibald MacMechan Nova Scotia Archives MG 1 volume 2124 number 121
Nova Scotia Archives — https://archives.novascotia.ca/macmechan/archives/
Crown copyright © 2023, Province of Nova Scotia.