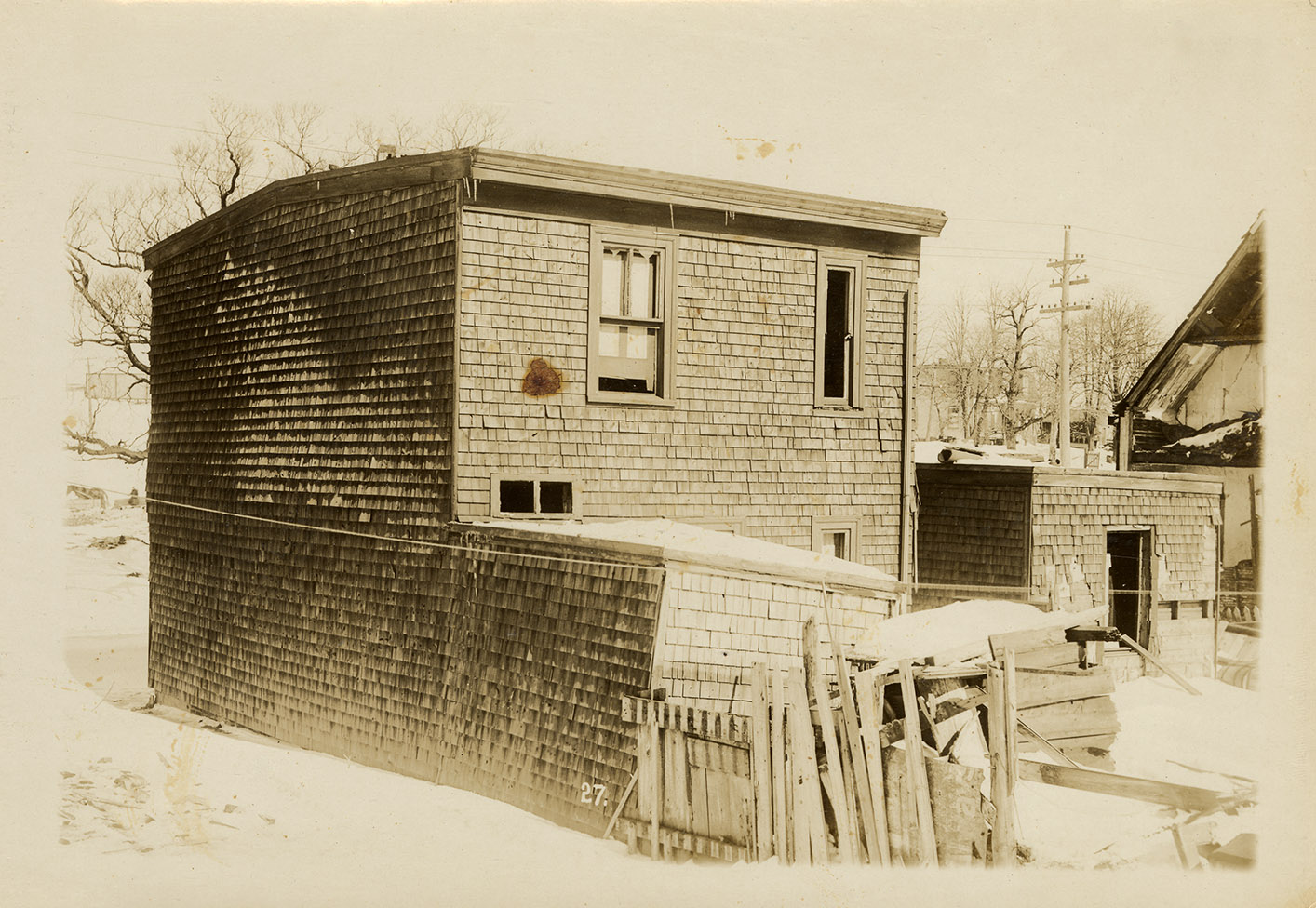 Nova Scotia Archives
Still Standing
W.G. MacLaughlan photographic albums of buildings damaged by the Halifax Explosion
94, 92, 90 West Young Street, MacLaughlan album 1 number 27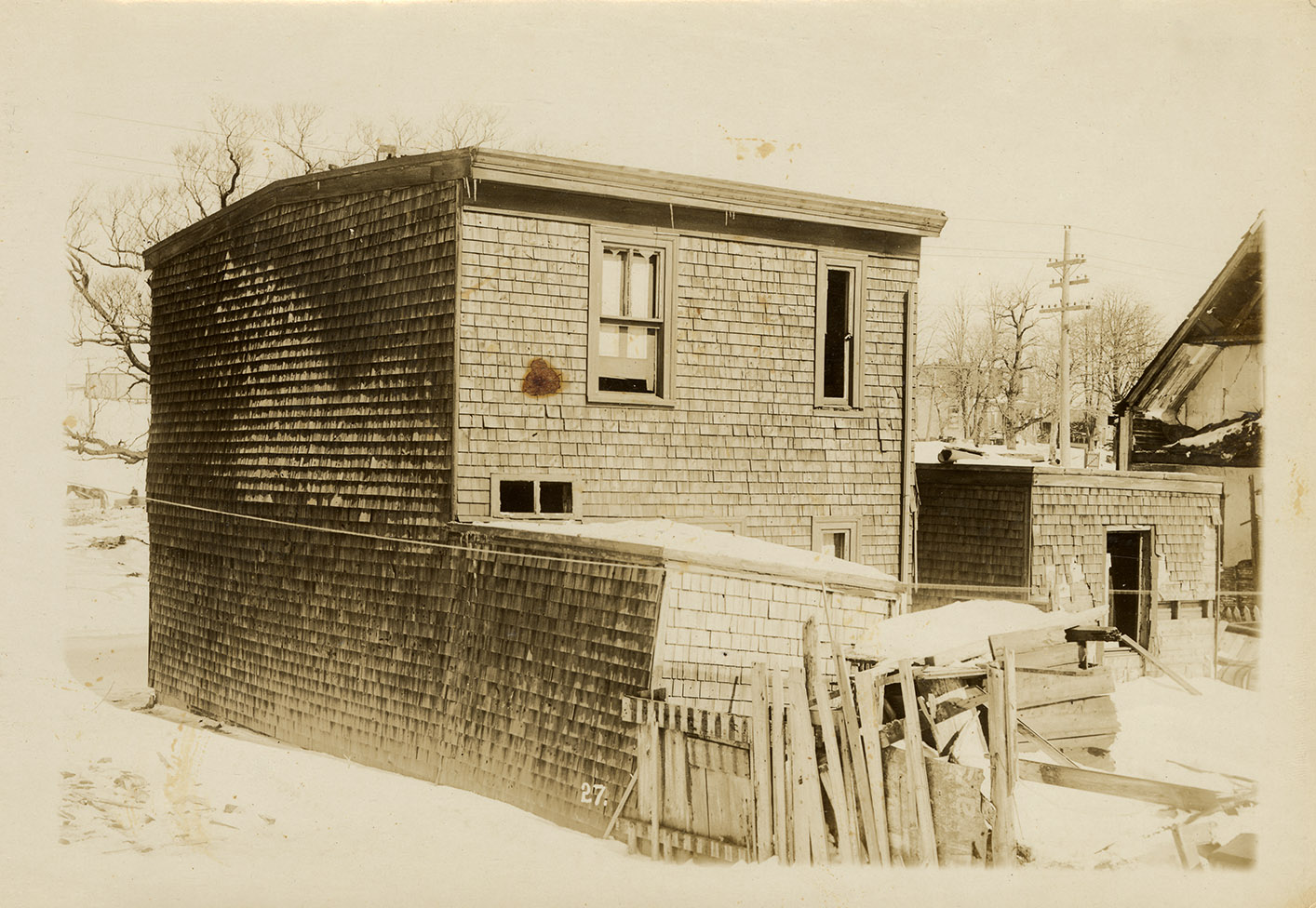 Lawrence Power, labourer and John H. Hunt, car inspector Intercolonial Railway, home owner lived at 94 West Young Street (note street numbers now 126, 124 and 120 West Young St.).
Photographer: W.G. MacLaughlan
Reference: W.G. MacLaughlan Nova Scotia Archives 2014-031 album 1 number 27
Nova Scotia Archives — https://archives.novascotia.ca/maclaughlan/archives/
Crown copyright © 2023, Province of Nova Scotia.