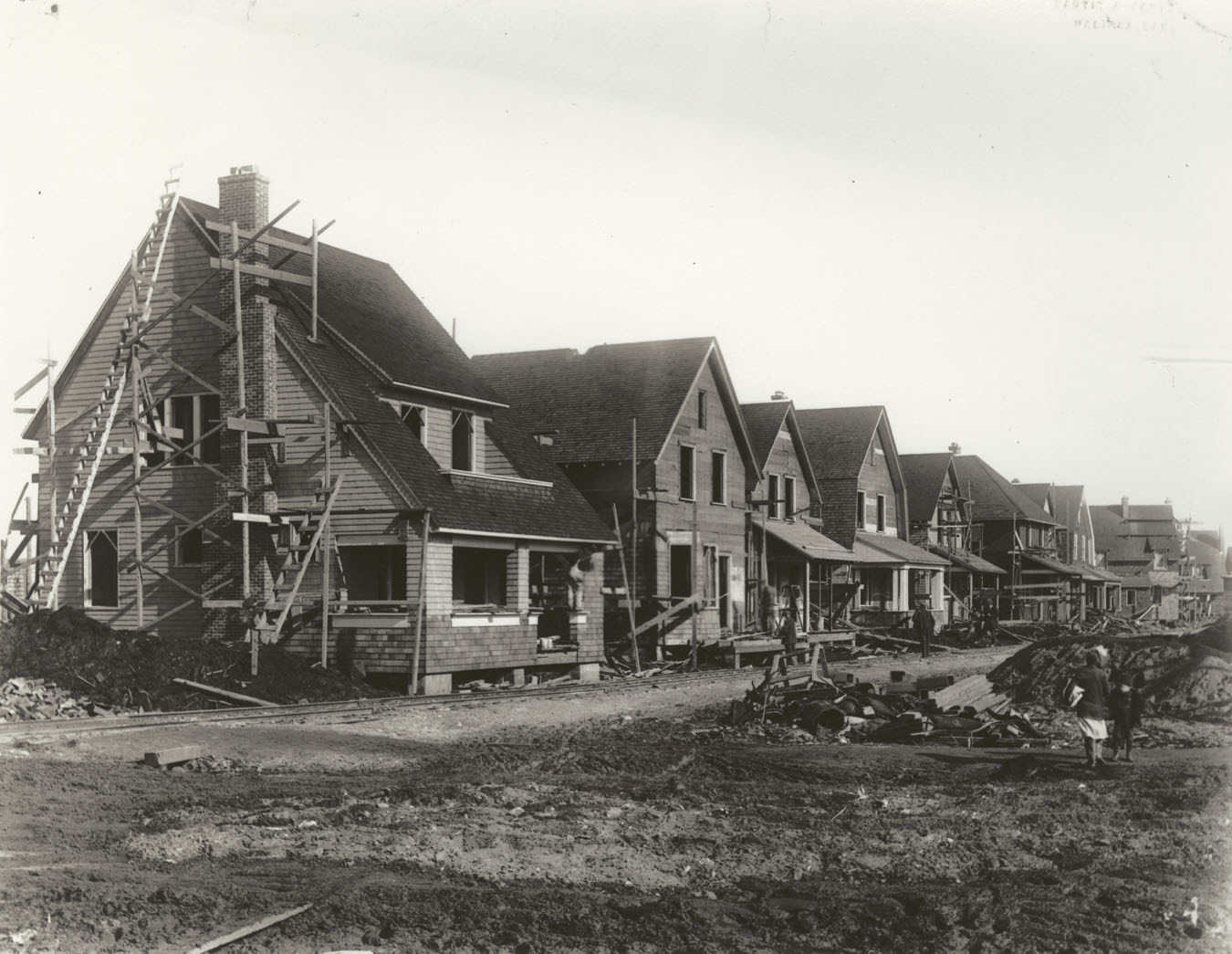 Nova Scotia Archives
'A Vision of Regeneration'
Halifax Relief Commission houses under construction at the corner of Kaye and Robie streets, Halifax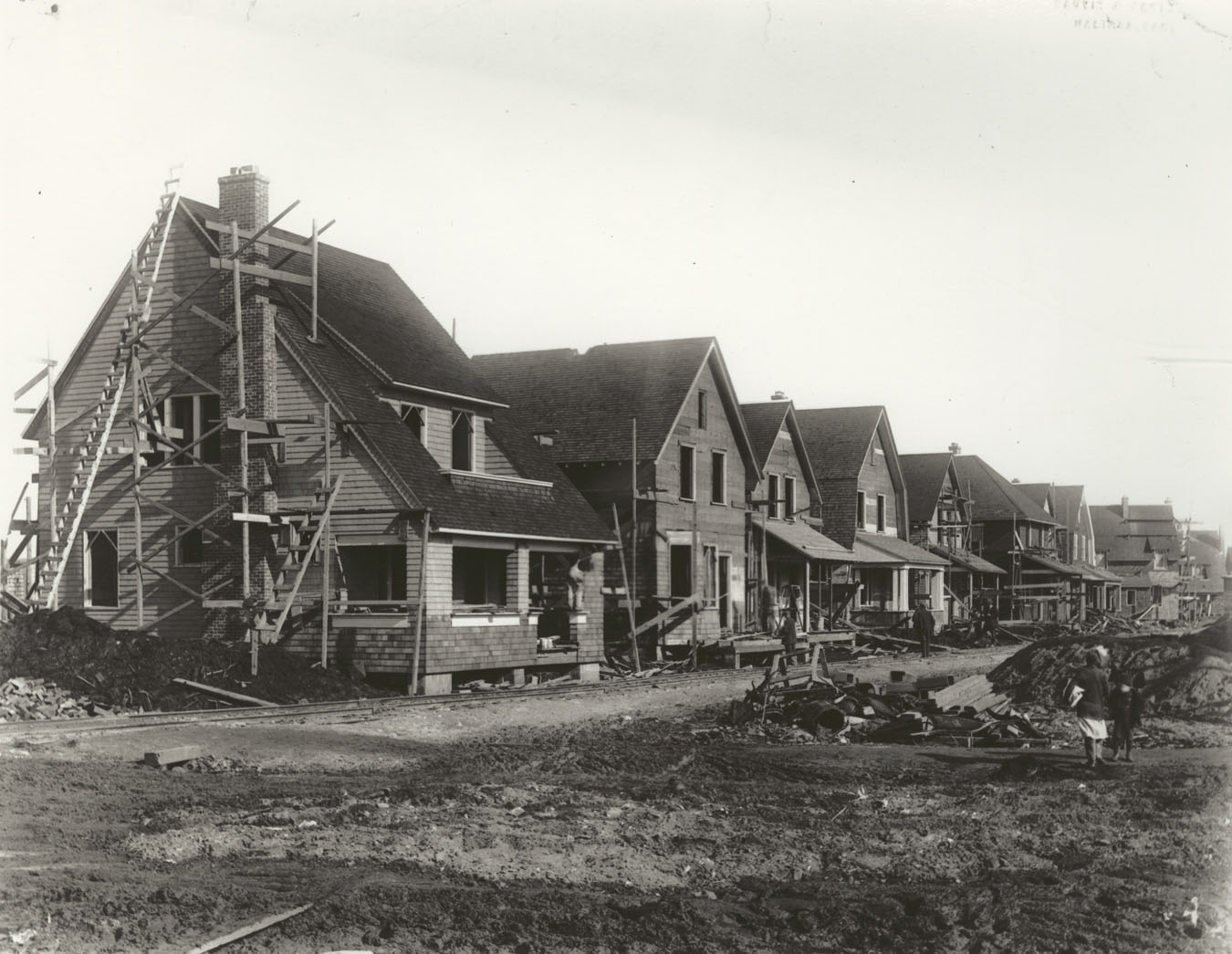 Original photograph copied through the courtesy of the Maritime Museum of the Atlantic [N.S. Education Media Services negative N-14,131]. The temporary railway tracks served to bring materials to the Isleville Street siding for construction of hydrostone buildings. The house at left was built using Ross & Macdonald design D.18. The present addresses for the houses are (left to right) 5875-5877 Kaye Street. Variations of this design were built throughout the north ends of Halifax and Dartmouth.
Date: 1918
Photographer: Gauvin & Gentzel
Reference: Charles Vaughan Nova Scotia Archives / negative: N-7043
Nova Scotia Archives — https://archives.novascotia.ca/explosion/archives/
Crown copyright © 2023, Province of Nova Scotia.