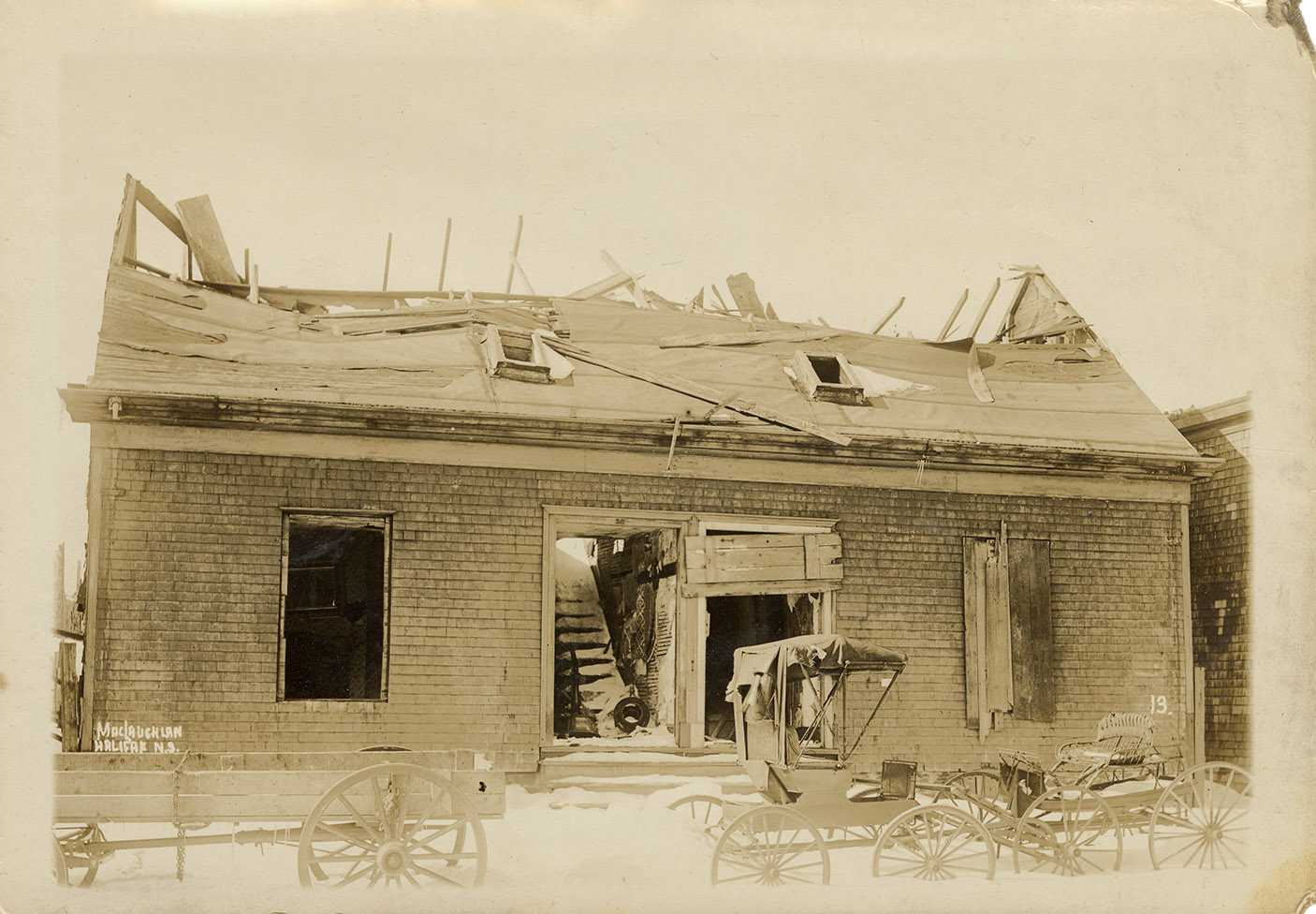 Nova Scotia Archives
Still Standing
W.G. MacLaughlan photographic albums of buildings damaged by the Halifax Explosion
28-30 Isleville Street, MacLaughlan album 1 number 13
John Wasson, electrician lived at 28 Isleville Street. John A. Lightizee, employee, Davis and Fraser - pork packers lived at 30 Isleville Street.
Photographer: W.G. MacLaughlan
Reference: W.G. MacLaughlan Nova Scotia Archives 2014-031 album 1 number 13
Nova Scotia Archives — https://archives.novascotia.ca/maclaughlan/archives/
Crown copyright © 2023, Province of Nova Scotia.