Nova Scotia Archives
Geological Map of Nova Scotia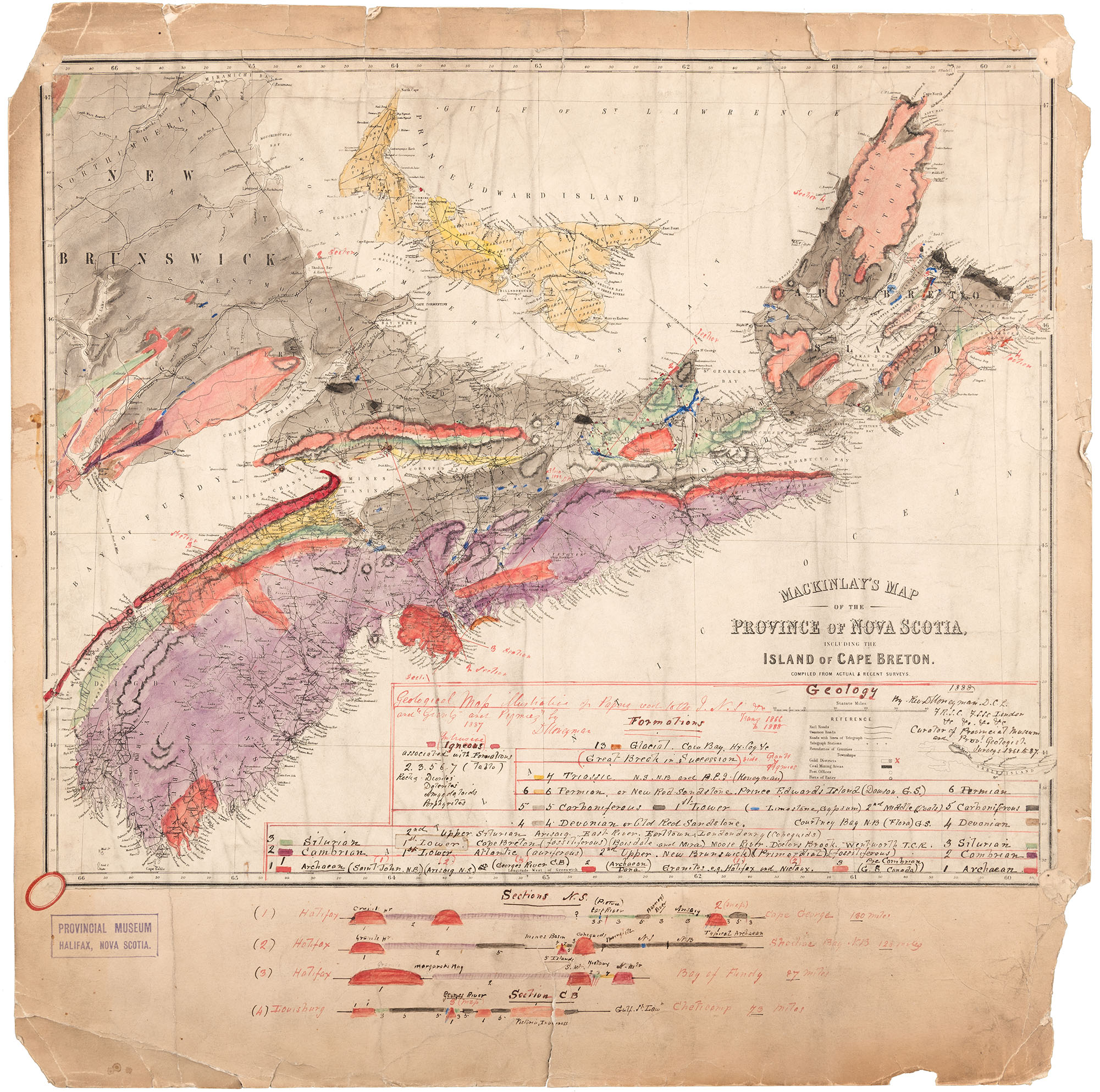 Mackinlay's Map was hand coloured with a legend to demonstrate the geology of Nova Scotia, coloured by David Honeyman, dated 1888. Maps like this were displayed as part of the Nova Scotia exhibits at the International Exhibitions of 1862 and 1865.
Reference: Nova Scotia Museum Collection Records
For further information see Honeyman's Geology Map.
Nova Scotia Archives — https://archives.novascotia.ca/honeyman/map/
Crown copyright © 2023, Province of Nova Scotia.