Council of Nova Scotia Archives
Halifax Public Libraries
The Canadian Bank of Commerce, Halifax, N.S.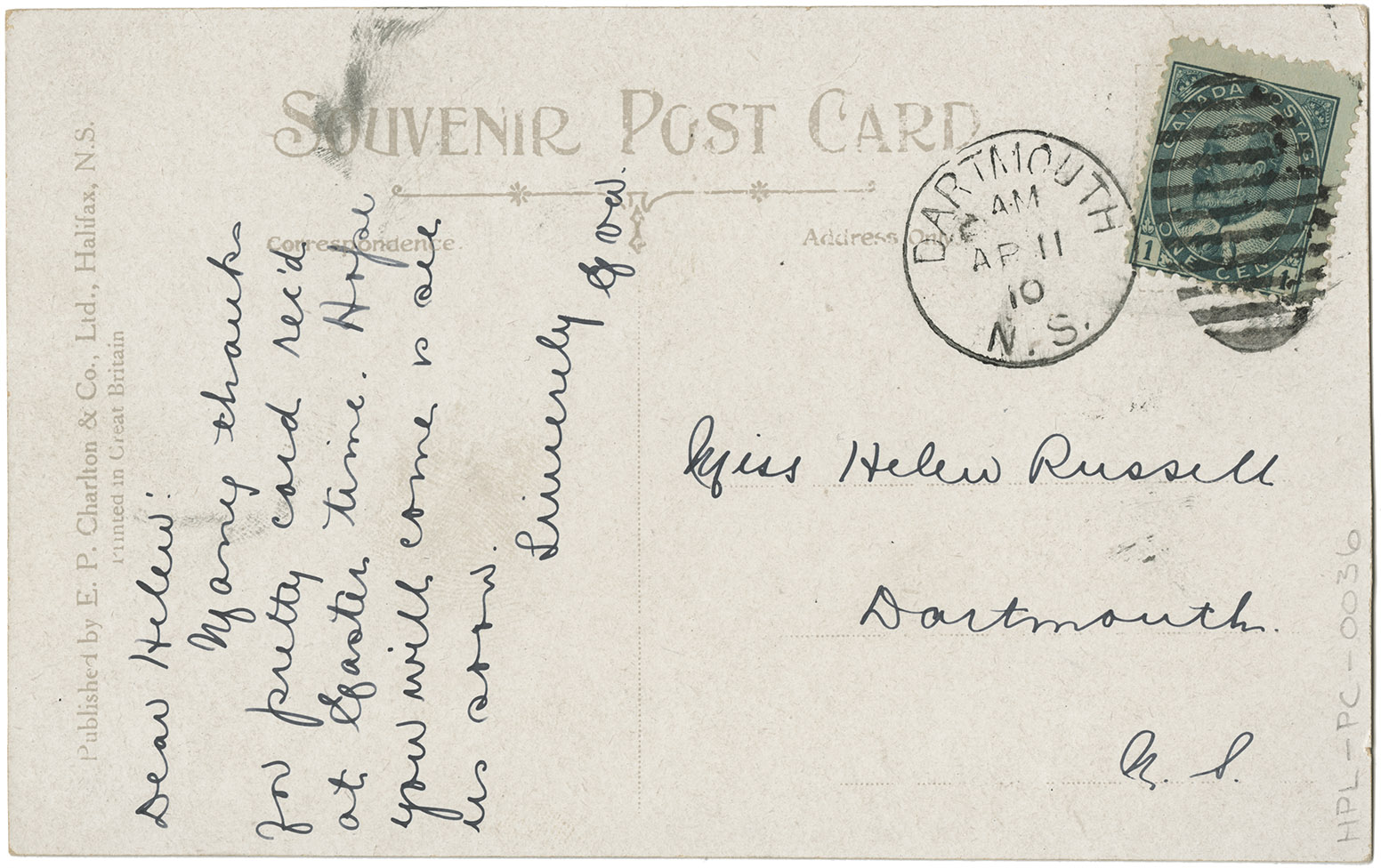 Nova Scotia's first bank was established in 1825, called the Halifax Banking Company, a private company backed by notable citizens such as Henry Hezekiah Cogswell (1776-1854), Enos Collins (1774-1871) and Samuel Cunard (1787-1865). By 1867, Halifax boasted of having six commercial banks in the city.

The Canadian Bank of Commerce was founded just months before Confederation in Toronto and established an office in Halifax after merging with the Halifax Banking Company in 1903.

Under the British North America Act, Canada took over responsibility for banking regulations and created a unified currency and coin system.
Date: 1910
Reference: Halifax Public Libraries Postcard Collection Halifax Central Library HPL-PC-0036
For more information, please contact the Local History Room at the Halifax Central Library.
Council of Nova Scotia Archives — https://archives.novascotia.ca/communityalbums/HalifaxLibrary/archives/
Copyright © 2023, Council of Nova Scotia Archives.