Nova Scotia Archives
Mi'kmaq Holdings Resource Guide
---
Petition, warrants, surveyor's report and draft, and recommendations regarding Charles Gloade and other Mi'kmaq. The petitioners are hunters. The new road now opening between Annapolis and Liverpool will pass through their hunting grounds and the result will be, in a short time, the Mi'kmaq will lose their means of subsistance. They ask for a portion of land they propose to cultivate. Recommended by Abbe' Sigogne and Commissioners. Approved for Charles, John and Francis Gloade and Malti Paul in 1823. Warrant to survey for John Gloade. Warrant to survey for Charles Gloade. Surveyor's Report and Draft Grant for 200 acres; laid off in 1824.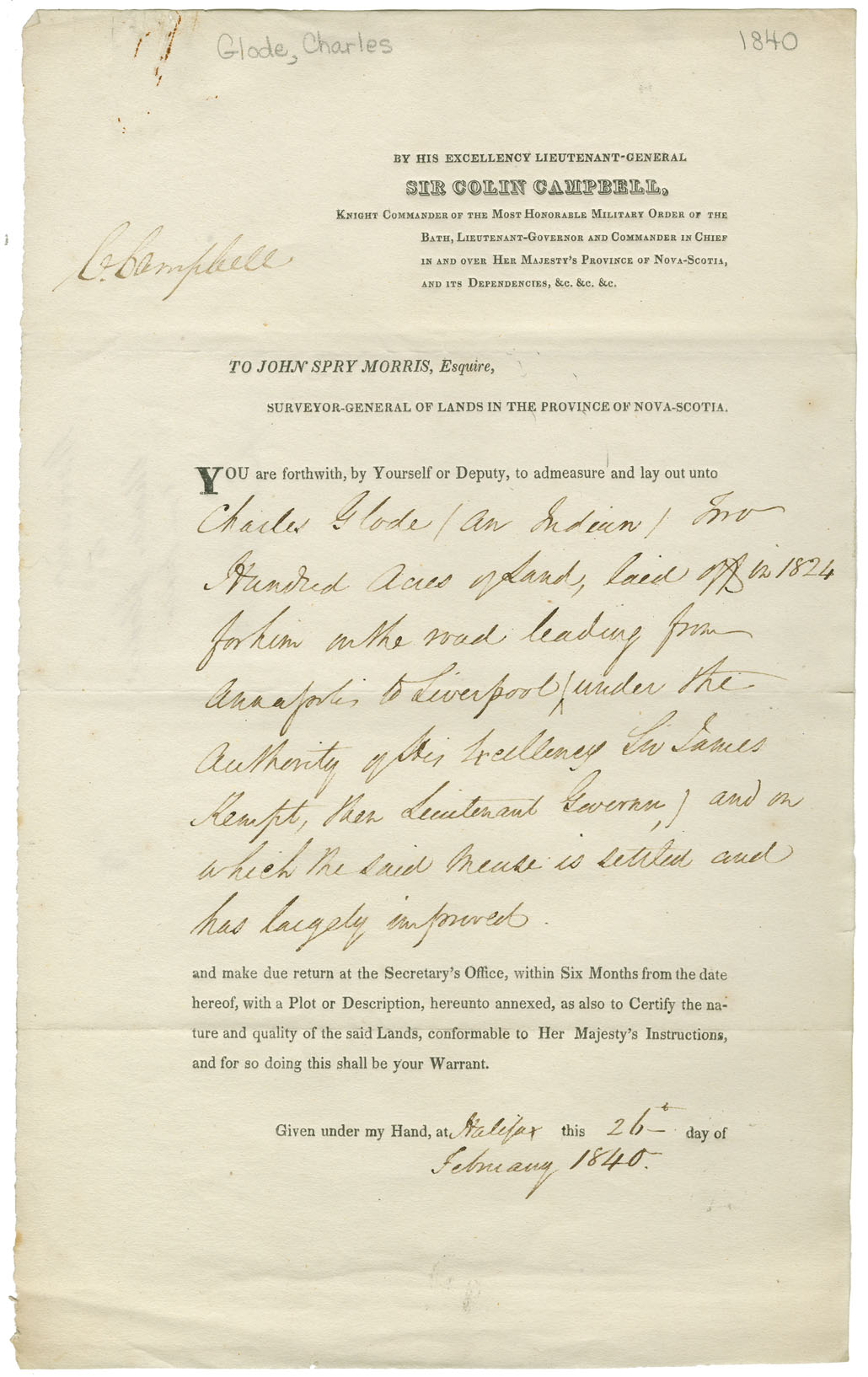 Microfilm 15761
Date: 1840
Retrieval no.: Nova Scotia Department of Lands and Forests — Land grant registration books series Nova Scotia Archives RG 20 Ser. A - Gloade, Charles & Other Indians
Nova Scotia Archives — https://archives.novascotia.ca/mikmaq/archives/
Crown copyright © 2021, Province of Nova Scotia.