Nova Scotia Archives
Acadian Heartland
Records of the Deportation and Le Grand Dérangement, 1714-1768






SELECTIONS

FROM THE

PUBLIC DOCUMENTS

OF THE

PROVINCE OF NOVA SCOTIA.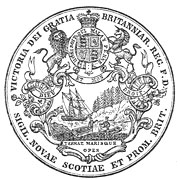 PUBLISHED UNDER A RESOLUTION OF THE HOUSE OF ASSEMBLY
PASSED MARCH 15, 1865.

EDITED BY
THOMAS B. AKINS, D. C. L.,
COMMISSIONER OF PUBLIC RECORDS.
---
THE TRANSLATIONS FROM THE FRENCH BY BENJ. CURREN, D.C.L.
---
HALIFAX, N.S.,
CHARLES ANNAND, PUBLISHER.
1869.
Nova Scotia Archives — https://archives.novascotia.ca/deportation/archives/
Crown copyright © 2023, Province of Nova Scotia.